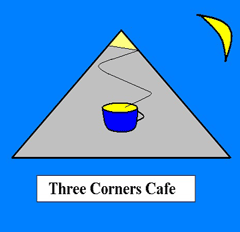 WESTERN EUROPE - THE "HISTORIC MINDSET" TOUR
BRUSSELS
"BUILDING A FUTURE ON THE CRUMBLING PAST"
I found Brussels as fascinating as a freshly minted dollar bill. Something which held promise for the future, tangible, something you could hold in your hand, smell and then stuff lovingly in your wallet. Unfortunately you could become so attached to this dollar bill it continued to just sit in your wallet, gradually becoming faded and worn.
And so it was with Brussels. Its centre was Grand Place, a 15th century market square; a huge area enclosed on all sides by impressive sculptured buildings. But like my dollar bill these buildings had become faded and worn. Those not covered in a thick brown tinge were encased in scaffolding; erected in an attempt to wipe clean the residual effects of the modern day malediction of pollution and smog.
The Grand Place was said to be the most impressive square in Europe. If not the most impressive then perhaps it was the biggest. In fact its size was frustrating me in my attempts to get the entire square into one photo frame. Not very far sighted of the 15th century architects I thought.
Due to the scaffolding and size of the Grand Place the perfect photo proved impossible. I left the Grand Palace frustrated.
I left not as a frustrated tourist I might add. There was no way I would be one of those. No, I had taken so many photos over the last year that I should by now be classified as an artist; one whose freedom and flair had just been compromised.
Perhaps my artistry would return when I took a photo of Manneken-Pis, a nearby iconic statue. This statue, of a small boy having a pee, was only a few feet high and would fit easily into my photo frame. No scaffolding to impede my artistry here.
I recently discovered another famous Belgium icon was chocolate. I walked over and visited the chocolate stores which stood in the vicinity. Tempted by a sweet treat, I was just about to put my hand into my pocket and depart with some cash when in my haste to pay accidentally I stepped on someone's toes.
"Billions of blue bubonic barnacles!" screamed a loud boisterous voice.
I quickly turned around.
"Billions of blue bubonic barnacles!" he screamed again, as if I didn't hear him the first time.
OK. You caught me out. I was indulging in a bit of fantasy to enliven my day. If you believed I would dip into my wallet to spend money on expensive, speciality chocolate then I thought you might also believe I somehow met the Captain from the Tintin cartoon. Alas no; he was not real but still an iconic citizen of Belgium.
There was even a museum dedicated to the Tintin carton in Brussels. But there was also a museum dedicated to a statue of a small boy having a pee. So I ask you; do these people from Belgium seem strange to you?
It was time to get back to reality, stop the fantasies, avoid the museums and get to work.
I left the centre of town and headed to the impending European Union headquarters. Construction was still in progress; a promise for the future which was not yet complete.
It was a promise I did not want to be any part of; paper shuffling and deals behind closed curtains. I felt nothing; no sense of destiny or arrival upon a world stage. I did not even take a photo to hang on my wall for future motivation.
Perhaps it would have been more productive from a life perspective if I had spent my time at Ypes. Perhaps the ultimate sacrifice for your country has more meaning. Perhaps there is meaning in life after death after all?