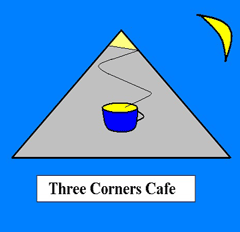 WESTERN EUROPE - THE "HISTORIC MINDSET" TOUR
FLORENCE
"YOUR WORLD HIDES JEWELS UNTOUCHED"
Arriving in Pisa I put my backpack in storage and walked along the tight, cobbled Italian streets towards the Campo dei Miracoli. The cobbled streets led me over a large canal with ancient buildings lining up against both banks in a vain attempt to see their reflection in the calm water below. In the distance were rolling hills and a clear blue sky.
I arrived at a high fortress wall. It was inviting rather than imposing, warranting further inspection. Inside was the Campo dei Miracoli. Translated into English this means Field of Dreams. Indeed there was a field. It contained a number of architectural splendours, competing for attention, waiting inspection and wanting applause.
First in line for inspection was a baptistery, an overweight structure in the shape of a large bell. I had first noticed its dome roof, which protruded above the fortress wall, as I approached the Campo dei Miracoli. On closer inspection it was even more appealing. It was the solidity on which all our dreams could become reality, if only we would truly believe.
Next in line was a structure whose base was in the shape of a box. Above the base, small intricate pillars supported the rise to a pinnacle where small statues sat safe from the gathering hordes below.
Finally I came across the leaning tower. It was standing at an impossible angle, its attention having wavered while waiting for my inspection. It too contained intricate stone work which was protected from the tourists by a construction site barrier. Restoration work was in progress in the attempt to make her sober and straighten up her appearance before her decline became irreversible.
Let me lean on your heart and take me into your world.
I noticed a particular group of tourists. A woman whose photo was been taken, stood a short distance in front of the leaning tower, her arms raised in the appearance she was holding something up. Due to the angle of the photo that something would have to be the leaning tower. I thought it was a smart and unique photo opportunity. Then I had a proper look around and saw I was surrounded by multiple tourist groups, taking turns having their photo taken, hands raised in the air.
With my inspection completed I returned to the train station. Time was in short supply. I had to catch the afternoon train to another Italian tourist destination, Florence. Unfortunately I guessed time would pass no slower there either. I calculated I had a day to see all the tourist sites of this enchanting city before I had to move on once again.
Where was I moving on to?
I had to get back to London. I had to find another job before I spent all my hard earned savings. In the meantime I wanted to see as many tourist cities as possible.
As I rushed from one city to the next the British backpackers labelled me a Japanese tourist. They thought I should immerse myself in a city rather than wander around taking photos.
But how much time in a city should you spend? Should you spend a life time? One could stay a year or a week in one city which still may not satisfy ones senses.
Arriving in Florence before nightfall I found a tourist pamphlet with a map which contained the 20 main tourist attractions scattered around this cultural hotbed. The next day I planned to become a stereotypical Japanese tourist scurrying from one statue or church steeple to another with my ever present clicking camera.
The sun rose. Three hours before the British tourists in the hostel had arisen from their slumber, had their cigarette and cup of tea I was standing on a hill which sat above the city. Below an ancient fortress wall wound its way through the outskirts of Florence and the bending Arno River. Beyond that was the central city, a jumble of nondescript buildings of even height except for the famous cathedrals and domes which protruded through the crowd. In the distance sat more rolling hills, partially obscured by the low hanging cloud.
I walked down the hill toward the Duomo with its huge dome, baptistery and tower. This was the centre of the all things great in tourism. There were multitudes of people with different colour skins, languages, accents, ethnic backgrounds and cameras. They were all descending on this one single tourist symbol to take one or many photos. Along the way I said 'Konnichiwa' or 'Hello' to my fellow Japanese tourists.
After taking a standard photo in front of the Dome I climbed to the nearby balcony of what I think was a small monastery. I took another photo of the dome, this time from a unique angle. By unique I mean that only 50 other tourists would have taken the same photo from the same angle that day.
The tourist masses were fully gathered. I raced to the statue of David, his naked upper body well defined and regal. I later discovered the statue I stood in front of was not the original but a copy. The real thing apparently stood inside a nearby museum. Copy or original I will let you into a little secret. I can tell you this since David departed long ago. His groin was a bit shrivelled.
But I am getting distracted.
I still had to visit at least another 15 tourist sights. I started to slow down. I was not only dodging the locals on the mopeds but the mobs of tourists as well. So many tourist sights, most of them became a distant blur; excluding of course the Ponte Vecchio. The famous, multi level bridge was the last sight on my list. It crossed over the Arno River blending impeccably with the surrounding buildings on both sides of the river's banks. It had survived the bombings of World War II, was surviving the invasion of the tourist mobs and with gods will to control the destructive element of the human race should out live us all.
We really are naked flesh and bone where even the strongest of us can shrivel into insignificance before the history and beauty of this world.