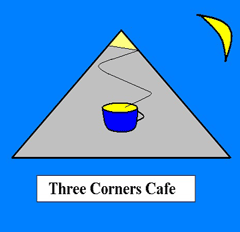 WESTERN EUROPE - THE "HISTORIC MINDSET" TOUR
FEZ
"ONE THOUSAND NIGHTS TO FEEL ONE DAWN"
The bus trip to Fez climbed and wound its way around the Middle Atlas Mountains. The land was arid; parts of the landscape a sharp red under the ripening sun. As the bus wound its way around a corner a small village surrounded by red hot mountains came into view. It was the perfect photo opportunity.
"Hey stop the bus!"
My thoughts did not reach my lips let alone my voice box. I reasoned I would only receive a murderous glare from the driver and his passengers should such a request be aired. My presence was barely been tolerated as it was.
The bus continued to ramble on. The once in a lifetime photo opportunity had gone, disappeared into a cloud of dust. I looked out the window, hoping for another once in a lifetime photo opportunity where my courage might be more pronounced.
Alas no. It was safer to cooperate, be silent and avoid all possible disturbances.
The bus continued to ramble on, arriving in Fez on time, late in the day. I found a hotel in the modern part of the city and settled in for the night.
The next day I made my way to the old walled city. This medina sat upon a hill, protected from attack by its position above the lower level landscape. As I approached I felt less and less at ease. The walls of the medina surrounded bare, crumbling buildings which appeared like a maze in which I didn't want to get lost. The Arab males, wearing western style clothes and smoking western cigarettes were talking to each other in whispers. Colluding, been cunning, I was sure they were planning my downfall.
Once I entered through those walls I would leave my world behind and be part of a landscape in which I did not belong. I would be naked, vulnerable, lost. There may be no turning back or escape.
I could not enter.
I made my way back to my hotel and spent my time in the more modern section of the city, filled with bland blocks of two storied buildings.
I caught the night bus back to Tangiers. The book I was using as a guide told me never to catch a bus in Morocco at night. But I figured it was hard to fill your time in Fez when you don't visit its main attraction, the medina. Besides I wanted to get back to terra firma as quickly as possible.
On the bus trip my paranoia reached its height. If I fell asleep I was sure some fellow passenger would slit my throat like the proverbial lamb. It was imperative for my safety that I stay awake.
However it wasn't too long before I started to feel drossy. My head began to droop and then awaken me with a sudden jolt. A few hours later the bus pulled into the station in Tangiers. I awoke from my slumber, untouched and unharmed. I must have been asleep for at least a couple of hours.
I put my hand to my throat to make sure it was not slit. I was safe and secure.
A new dawn had arrived; a new day which should take me back to Spain and a familiar western civilisation.