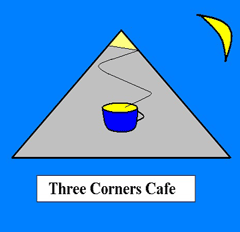 SOUTH AMERICA - THE "WAITIN' FOR THE BUS" TOUR
RIO DE JANEIRO
"BEACH BUMS"
By the time I reached Vitoria, 500 kilometres north of Rio de Janeiro, I was already witnessing the iconic bornhardt rock formations that were one of the many things that made Rio de Janeiro famous.
Perhaps I should now just skip Rio?
But I continued the course and it was 10pm when the taxi driver dropped me off at the end of an alley and told me my hotel was 'that way.'
Nervous, I walked quickly, feeling I was been followed, and while the hotel owner was busy telling me the price of a room I already had already paid.
The hotel was in Copacabana, Rio de Janeiro.
Beach babes, beach volleyball, beach football and G-string bathing suits; it was here.
Next day, I took a walk along the Copacabana beach to the beach of Ipanema. I was trying to make sure that when I looked at an ass covered only in a G-string, it was female. But it was difficult to keep one's concentration – people continually asking me if I wanted my shoes shined.
"Mate, I'm wearing sandals?!?"
Apartments lined the beach; people walking, weaving, riding bikes.
I had 'The Girl from Ipanema' on my mind as it was a song we used to listen to at university when we were out of our heads.
I was going to the restaurant where the poet got his inspiration, hoping it was not a marketing gimmick.
I was looking for my own inspiration, but was told I had to order something.
People imposing as waiters were not on my 'Nice People List' but this waiter was even worse. To get my money's worth I asked him for his identification and then ordered a coffee.
He had soured the experience.
But there were still the options of a cable cart up Sugar Loaf, a cog train to Cristo Redentor or a walk around the historical parts of town to consider.
But I was buggered.
It was the beach life for me.
******
I had to get to Santiago.
Day 83 of the schedule and the plane left Santiago bound for Papeete, Tahiti on Day 88.
Just 3,700 kilometres of bus travel left, with the uncontrollable factor in the equation being the weather, which could close the Andes crossing.
By my reckoning I needed to reach Santiago on Day 86; three days from today.
The positive was that, given the extensive bus travel, the food I was eating was relatively healthy. The cost of food at the Brazilian bus depots was measured by weight. I was loading up on lettuce and boneless meat.
I was good to go.
Sao Paulo was not a tourist destination. I had been told the city had high-rise apartments as far as the eye can see and that businessmen travelled via helicopter because the streets were too unsafe.
So when the bus arrived in Sao Paulo, and then promptly departed, I was not at all disappointed. Arriving into the Argentine border town of Puerto Iguazu was another matter however.
Forget the fact that I originally neglected to get a Brazilian exit stamp and had to catch another short-haul bus back to the border. One of the world's top tourist attractions, Iguazu Falls, was literally just over there. It did not even require a detour.
I sat, despondent, outside the Puerto Iguazu bus terminal sucking on a large bottle of Argentine beer. Looking into the horizon…just over there…
I could tell myself I would come back another time. But really what are the chances…
I took the remains of my beer onto the bus, heading for Cordoba.
I mean what is it about Cordoba, that every time I go there I feel clinically depressed.
From Cordoba, I planned to ease my pain by visiting one more place, the regional wine city of Mendoza.
Upon reaching Cordoba I discovered there was no direct bus from Mendoza to Santiago. I sat at a restaurant outside the Cordoba bus terminal sucking on a large bottle of Argentine beer.
Looking out into the horizon…
******
In the morning, as the bus wound its way around corners, I saw enough of the Andes to feel some sort of positive achievement.
But upon arrived in Santiago I felt nothing. The journey around South America was complete. I walked into town. I had to exchange the surplus Argentine pesos I had originally planned to spend in Mendoza.
One of the notes had a slight tear in the corner. While folding the notes the cashier skilfully ripped off the corner and told me he could only offer 20% of the notes value.
Arsehole.
I was ready to go home.
I walked to a nearby pub. It was filled with what appeared to be heavy metal music-loving university chicks. I observed for a while and then after a few beers I walked back to another bar, situated next to the hostel where I was staying.
It was my second last night in South America. It was best to play things safe. I had already heard that the Andes crossing was closed for the night, so playing it safe was obviously the best option.
Besides, during my time on the continent I had heard plenty of wartime stories told by tourists while they were in South America. Everyone was a Rambo and the continent was officially a war-zone.
I personally did not have much to tell…no buses rolling off cliffs…no armed robberies…no Indian drug infused trip on the edge of the Amazon...
Just plenty of time spent in buses, taking photos, being a Japanese tourist.
******
By 8pm I was downing tequila shots with a short-stature local standing at the bar beside me. The next thing I remember is walking down the steps, outside the bar, telling the taxi driver stationed across the road to take me to a strip-joint in town.
"Do you have enough money?" he politely asked. "There is an ATM over there."
"I have plenty of money" I slurred.
I was riding in the back of the taxi, heading in the opposite direction to the CBD. When it came time to pay, still seated in the back, fiddling with my wallet, the taxi driver became frustrated.
"Get out and pay me" he demanded.
I obliged. With an open wallet in my hand, I saw from the corner of my eye, a figure from the dark approaching. Like a whisper he passed, the money from my open wallet disappearing, everything else left untouched.
It was magic.
Stunned, I recovered my drunken composure.
"Some guy just took all my money" I leaned through the open window, talking to the taxi driver. "The money was mainly Tahitian franc. It will be worthless to you. You will not be able to exchange the Tahitian franc in Chile."
"Give me back the Tahitian franc and you can keep the rest." I continued, trying to negotiate.
The taxi driver looked at me, hesitated, then put his foot to the pedal and was off.
Stunned, I had no cash, did not know where I was and my temper was beginning to rise.
I had carried a bundle of Tahitian franc all the way around South America. Sometimes I hide the bundle in my backpack, sometimes I walked around with a bulging wallet.
******
It was kung fu; a crossing of cultures if ever there was one.
I tried to block the kicks to my upright body, but they were fast and constant.
Fighting lightning speed, I tried to get into a wrestle but he was too strong, my body driven to the ground. Laying prone, fist raised above me, I was asked if I gave up.
One more punch could slam the back of my head into the pavement and I would be finished.
After three months on the continent I searched my extensive Spanish catalogue.
"Si."
I was left alone, to pick myself up, and in the early Saturday morning light, walk the 10 km back to the hostel, black-eyed and bruised. It was the one time in South America I had any sense of direction, guessing the hostel was located somewhere between my beating and the CBD.
Yes, South America had been a crazy, if not fulfilling, ride. But I had bought it all upon myself.
Soon it would be back to New Zealand, unemployed; like UB40.
"How you gonna live John?" asked Colonel Trautman.
"Day by Day."
Author's Note: Writing this has in no way been cathartic.