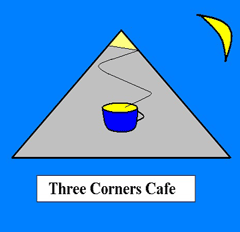 SOUTH AMERICA - THE "WAITIN' FOR THE BUS" TOUR
SALVADOR
"CITY WITH SOUL"
In Brazil, these are the lands the Portuguese first set foot. Black slaves, mixed race; she is burning.
Do not let her consume you.
At night a sin is bred; devil in the heart, poison in the mind.
We must wash away our impurities and dwell on the sweetness of life.
So into the valley I rode, on a bus filled with strangers. And into the morning, into the light, I saw salvation: Salvador.
******
The bus journey had been hectic. There was no bus that travelled in anything resembling a straight line to Salvador. I had to take a detour to Recife.
But it would only be for a few hours.
Tim had told me that on a previous trip to South America he had been mugged in Recife and, on a separate occasion, one of his acquaintances stabbed.
But, after two months in the continent, I was starting to feel more at ease.
So it was with some regret, given I had travelled all that way and found myself there, to tell the guy on the other end of the phone that I needed to get the 'Hell outta here.'
No one at the bus company could speak English. The guy at the other end of the phone happened to be a friend of the receptionist.
They were going the extra distance. They did not want another mugging or stabbing on their hands. I was chaos and they could sense it.
After work the bus company office clerk gave me a lift to the competitor's bus company where I could buy the next ticket outta there to Salvador.
Now they could sleep at night; another soul saved.
******
It was a day for the tourist. A walk in the morning towards a lighthouse, along the way passing a beach filled with locals sunbathing and playing volleyball. Then back to the historical district, filled with churches and multicoloured, decaying buildings.
The city was alive to the beat of the drums. Rhythm dictated the movement, the cycle of the day.
I was captivated, on a high.
In the early evening the beat took me through the historical district to a bar. About to sit down at an outside table, a skinny male in his early thirties, came up and took my order.
"A bottle of beer please" I requested.
He came back with the beer, two glasses and sat down at the table beside me.
"???? What about my change?" I asked.
He smiled. While he had my change he knew I was stuck with his company and conversation.
"Want to buy some cocaine? Puro."
"Mate, at this stage I just want my change" I replied, frustrated.
Half an hour later I complained to the bar's management, standing nearby, wearing a reggae crochet hat, looking down over his territory.
"If you buy cocaine off him all you will get is crushed chalk" was his unsympathetic response.
"But what about my change?" I asked again.
He shrugged.
"Why don't you go and talk to that lady over there?" he pointed. Sitting nearby were a couple of local ladies. "Why don't you tell her your problems?"
And so we come back to the beginning…