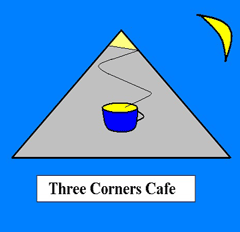 SOUTH AMERICA - THE "WAITIN' FOR THE BUS" TOUR
CARTAGENA
"PRESERVED JEWEL AMONGST THE HUSTLERS AND THE HUMIDITY"
I was travelling through Colombia. All the winding roads, that appear a short distance on a map but take an eternity to travel, had put my schedule in turmoil.
Green sloping hills, free-range chickens and pigs, men with knifes in their belts eating corn on the cob, I had come through it all. But for now I was headed to the Caribbean coast and looking forward to the warm ocean breeze washing over my bald head and sinking me within its skulduggery.
Hot and humid, I arrived at the Cartagena hostel, in the early evening, beaten. I had travelling the length of South America, from Ushuaia to the Caribbean coast, but my mind did not have the capacity to register.
I placed my bags upon my bed and from behind heard a scuffling. A Frenchie was enquiring how many days I intended staying in Cartagena.
I turned around. "One day."
"Most people come to Cartagena to experience the town not pass through it." He stood there proud, like a cock, playing to an audience of sweaty strangers.
He had hit a nerve.
"Most people go to South America to experience the continent. Not fly from one tourist city to another. When are you flying out?" I queried.
He went limp. Conversation finished he walked away.
As for me, I was still seething, all my remaining strength summoned in rage. I was behind schedule, Peru had blown my budget and I had reached my interim target, the northern tip of South America, but felt nothing but beaten.
Breathe slowly ... crash on the pillow ... fall asleep.
******
Cartagena, a city made famous by the 1980s movie Romancing the Stone, featuring Danny DeVito.
That was my research.
After a failed attempt at ordering breakfast in a nearby cafe, still nonplussed my extravagant order had merely resulted in the presentation of a coffee with milk, I walked into the historic part of town. I was headed towards the fort I had seen in the movie.
Beautifully restored coloured colonial buildings led the way, as the warmth of the Caribbean Sea beckoned. There is definitely something mystical about the Caribbean; the land of pirates whose history I never fully understood.
By mid-morning they had arrived. Street vendors selling World Cup replica football shirts, blenders and cheese graters, they were trying to take me under their wing.
Three hours later, after sitting in the plaza watching World Cup football games through the opening window of an adjoining restaurant, I escaped.
If I was still there by nightfall, I am sure they would have placed a bag over my head, plied me with cocaine while they cooked chilli con carne on the stove and then sold me as a sex slave to some deviant country such as New Zealand.
Then it would have all been for nothing; my schedule would have been irrecoverable and Frenchie would have been proved right.
You must spend more than one day in Cartagena after-all.