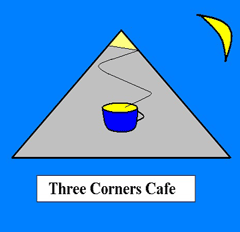 SOUTH AMERICA - THE "WAITIN' FOR THE BUS" TOUR
CUENCA
"SWEET CITY"
I spent most of the day slumped in my seat at the Lima bus station watching World Cup football. At 3pm the bus left. It was going to take us away, leave the white fog of Lima behind and head towards another destination, another border town.
The Ecuadorian border had a bad-ass reputation; the scruffy, poor kid on the block bought up on hard times – given no sympathy and showing none in return. Gangs working in groups, cutting bags open while you are distracted, and taxi drivers being, well, taxi drivers…
We reached the border, weary and wary. Getting off the bus a United States citizen, whom I had noticed at the Lima bus station, came up to me. He had already organised a taxi ride to the border and into Ecuador and wanted to share the fare.
Suddenly I was in one-way negotiations with someone else. A taxi driver, I was being diverted…
Help.
My will was pulled and pushed; if I did not drive with the second taxi driver his family would not eat for a week and none of his children would have schooling.
Yeah…but if I go with the United States citizen my taxi fare will be halved and I am less likely to be driven down some deserted road and raped; physically, spiritually, mentally and monetary.
I came to my senses and followed the United States citizen, superman in disguise, into his organised taxi. Apparently, being of Ecuadorian descent, he travelled this route quite often. Along the way he told stories of the times he had got mugged in New York while trying to get laid.
Yes, we were soul brothers on the freeway of life; travelling the open road towards another town and then it will be onwards to Cuenca. No taxi driver is going to rip me off today.
Reaching the town, Superman was going to use his super powers to get to Quito and I was left alone with the taxi driver. He took me to the bus terminal.
I got out of the taxi to pay him for the extra distance travelled. I was expecting change, but he must of being expecting a tip, and he took off with my palm still outstretched.
Midday and I had already being ripped off.
******
The landscape in Ecuador changed from the grey desert land and the misty ocean sea of northwest Peru to the green hills of banana plantations. We were in the land of fruit.
Cuenca, a colonial city, gave the impression of being a town. Cobblestone streets and domed churches, I was there for the fruit yoghurt breakfasts and the stalls selling sweets.
It was good to eat healthy for a change.