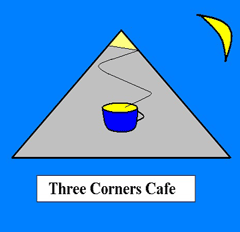 SOUTH AMERICA - THE "WAITIN' FOR THE BUS" TOUR
HUARAZ
"EVEN MOUNTAINS CAN CRUMBLE"
This was madness personified. Here I was trying to travel around South America on a tight schedule, having spent the last 50 days on a variety of buses and here I was taking a 20 hour return trip detour.
An overnight bus; sleeping on which would save me the hassle of finding accommodation in Lima's metropolis of sprawl.
In the morning we were greeted by touts, dressed in white overcoats, professionally attired; they had come to make all decisions for me and took us away in a van of nondescript colour and indeterminable destination.
Huaraz was a town like much like me. It had one day been destroyed – this time in an avalanche.
They told me to go on a tour; to soothe the soul, to see how I might react to fresh mountain air. The tour group was composed mainly of Peruvian people, out-of-towners. I spoke to one who spoke English and he said his people were recovering from the country's corruption.
I agreed. I told him I had recently tried to play bingo on the bus but faced a problem in that I could only count to four in Spanish. It was corrupt, I told him. I reckon they are also poisoning my cerveza, turning me into an alcoholic.
He nodded his agreement.
"Si" he said.
We drove to the sight of the avalanche. Caused by an earthquake that occurred off the country's coast the resulting landslide killed 70,000 people. They were buried dead, their prayers that the survivors may live on, answered.
The mountains, the Andes, a fresh, brisk chill in the air; breakfast on the hostel rooftop drenched in the glorious splendour of South American nature…
Man, I can't wait to get to those Brazilian beaches.