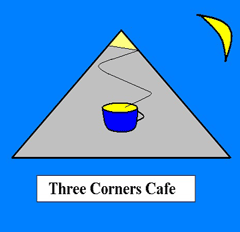 SOUTH AMERICA - THE "WAITIN' FOR THE BUS" TOUR
PAPEETE
"FRENCH BREAD"
My boss told me "F..k Off!!!"
So I did.
Literally, figuratively; I followed the orders from above.
The morning of February 2015; looking out the office window of my life and wondering why was I there?
After-all, it was such a sunny day outside.
But it had all fallen apart. I can only guess the boss had taken it personally when, two months earlier, I had bought him some lace, pink underpants, with a see-through butt, for his Secret Santa gift. They would go nicely with the pink business shirt he often wore into the office. No half measures where I was concerned.
Fashion – it is a 100% commitment.
May 2015 and I was winging it to South America, via Papeete, Tahiti.
The plane docked at Fa'a'ā International Airport at about 8pm, local time. 22 degrees Celsius; hot, humid and nightfall had descended. Fortunately the most inexpensive accommodation on the island was nearby.
Getting my bearings, standing outside the bounds of the airport, I heard a whistle. It was directed at me and I squinted through the darkness to spot a transgender prostitute sitting on a fence adjacent to the road that I assumed led into town.
"Up there!" s/he spoke.
????
Oh. The cheapest accommodation on this expensive island is across the road and then up a short climb. S/he had looked into my soul and I had found paradise.
I knew it was an expensive island because I had done my research. Tahiti was part of a series of expensive islands that had previously been French colonies. French and Tahitian were the official languages.
So I found my relatively cheap accommodation and the next day, after the long flight, I decided I needed some exercise. I walked the six kilometres into town. Along the way, at a road-side stall, I noticed it was US$12 for a melon. Expensive?!! I had been wondering why the trans-gender prostitute had not tried to tout his or her services to me.
Well that was my day sorted. I had one task to accomplish on this day in Papeete and that was to find cheap food.
Papeete sat on the shore between the sea and some backdrop mountains. Apparently you could go for a walk up or around the mountains but I was exhausted from the walk into town and I was now hungry.
Food.
I really don't want to have to speak courteous French in order to eat. Sometimes it is just a matter of principle. After all, I just want some bread; no canned food as I cannot figure out how to work the can opener back at my accommodation.
Tahiti – the island of love. Postcards of bare breasted women and cat calls from the trans-gender community.
Tomorrow arrived and I was off on a boat for the short 25 kilometre journey to the nearby island of Moorea. It was an island of cobalt blue waters and tourist friendly bungalows. - designed for couples that had nothing more on their mind than shagging themselves silly. Otherwise it appeared as though it would be a fairly boring way to spend one's time.
I took the afternoon boat back to Papeete and prepared myself for a 1am flight to Santiago.