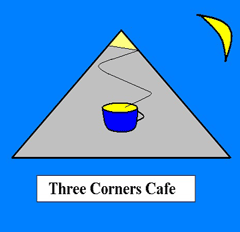 SOUTH AMERICA - THE "WAITIN' FOR THE BUS" TOUR
MACHU PICCHU
"BACK ON TRACK"
One could spend three months in Cusco, learning Spanish during the day; drinking alcohol at night.
It sounded glorious; a South American experience.
For me, in South America, I always felt I was missing something. Perhaps I was just listening too much to other people?
But deep down I knew I was searching.
Perhaps on the Inca Trail…but, wait...I was not going on the Inca Trail.
Earlier in life I had determined that if I was going to die while hiking that it was best I confine my hiking to my home country of New Zealand. If I was never found then at least I could rest in peace.
So for me it was my first train ride in South America. I searched the internet.
"Travelling by rail holds a romantic and old-fashioned appeal that can't be equalled by other means of transport (including foot and donkey)."
I memorised the quote for when someone baited me with the following:
"You went to South America and never did the Inca Trail. Loser!"
Quote in hand, I was all fired up as I booked the train ride to Machu Picchu.
An early morning, the scenery was spectacular and the engineering feats incredible, as the train jutted its way around sharp corners above the city of Cusco. The train stopped and the tracks moved, then another corner followed by another stoppage and movement … we were gradually rising, granite obstacles overcome.
Out into the open we followed the river path, train stewards offering coca leaves at inflated prices. I told them "It did nothing for me, not even a mild high, just a bad taste in a dehydrated mouth."
"If I want to get high I will climb a mountain if not a hill. You will not see me for I will disappear - into the void of the crowd. Make sure you bring the crowd."
And then there they were – Machu Picchu and the crowd.
My wishes answered.
I climbed high, so high. I felt so exhilarated I finally spoke to the Danish couple I had noticed on the bus ride down to El Calafate, on the boat at Moreno Glacier, in a jeep on the tour of Salar de Uyuni and now here at Machu Picchu.
"Crazy schedule ah?"