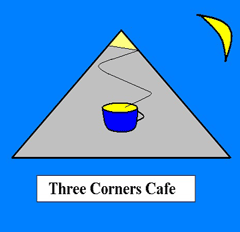 SOUTH AMERICA - THE "WAITIN' FOR THE BUS" TOUR
SALTA
"STRAY DOGS AND ROCK STARS"
After a 12 hour bus ride, at 10am I was greeted by an enthusiastic mob. I was a rock star, the most popular person in Salta, and everyone wanted their piece of flesh.
I made an announcement and told them, one by one, I had already booked my accommodation in the most expensive chateau in town. And then I walked off…
A couple of minutes later the adoring fans yelled out.
"You are walked in the wrong direction. All the accommodation in town is over there."
So I changed direction, towards where the fans had pointed, the centre of town, walking past pleasant gardens and parks, soaking up the atmosphere.
Unfortunately, the chateau where I planned to reside for a couple of days was closed for renovations and the next place I checked, a local backpackers, was full. I thought of catching the next bus out of town …
But that would involve the long trek back to the bus terminal and feeling the animosity of my crest-fallen, adoring fans. It was too early in the morning to face such a crowd. However that bus station still beckoned, calling me ever closer, pulling me like a magnet.
Slowly I trudged back, until on the steep mental decline, a hostel sign pulled me from the darkness and I was temporarily saved.
I was on my way to oblivion, but not quite yet.
Salta offered the opportunity for a panoramic view of the city via a gondola ride or a steep walk, but I chose, tucked up in my new hostel room, to sleep the afternoon away instead. It was a matter of recuperation and passing away time until the free hostel breakfast the next morning.
Awoken, I walked into the tourist centre of Salta and sat down at the beautiful Plaza 9 de Julio, a city square lined with tall palm trees, cafes and a domed church. A procession of beautiful women continuously walked by. I was dribbling. All the thoughts of buses were leaving my mind, replaced by fantasies of well dressed Latinos with firm bodies, taking control.
Oh yes, I am weak, but you are so beautiful; the most beautiful women in the world.
Did I tell you I dream at night of stray dogs, mulling me in the street? They tear the tattered clothes off my body until I am naked...then they nurture me with kindness.