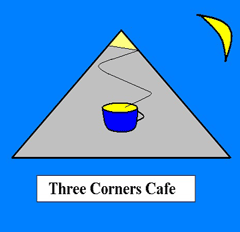 NORTH AMERICA - THE "BRIGHT LIGHTS, BIG CITIES" TOUR
MEMPHIS
"SHOULD I BELIEVE IN THE DREAM OF A SLAVE – FREEDOM REPLACED BY POVERTY"
In the words of Bruce Springsteen "Now don't it feel like you're a rider on a down bound train".
I was going down, down, down, down to Memphis.
Having passed through the town on the way up from New Orleans to Chicago, I took the overnight train backtracking the 600 miles to Memphis.
To the untrained observer this may seem like haphazard scheduling and an inefficient use of time. But you should know me better than that by now.
There were in fact two very good reasons why I travelled the extra 1,200 miles to and from Memphis:
The passenger train from New Orleans arrived in Memphis at 2 am whereas the arrival from Chicago was 8 am. It was therefore safer to approach Memphis from Chicago;
Much of the extra travel was at night when sleep was free.
I arrived in Memphis early on a Sunday morning. The town was deserted, like something from a Western movie. The central character has arrived after travelling insurmountable distances, wanting nothing more than a decent sleep. But he is wronged. He must extract his revenge, making an example of all those who steer towards his path.
On my way to the hostel from the train station I walked down Main Street, where the buildings stood no more than a few stories high. Memphis was an old cotton town, distinct from any other city I had been to. Modern commerce had set up shop in another part of the city. This gave me the opportunity to visualise what Memphis must have been like in the halcyon days of the cotton industry at the turn of the 20th century.
Wide streets with busy thoroughfares, I must quickly move on. High noon was approaching and with it expectant temperatures of over 35 degrees Celsius / close to 100 degrees Fahrenheit.
I checked into my chosen hostel on the edge of town. It was already getting unbearably hot, the sun searing my pale skin searching for weakness. I slumped to the nearby supermarket. In the process of stocking up on my standard groceries of bread and jam I received a sudden urge. Like a lightning bolt, like love at first sight, a package of chocolate cake mix caught my eye. I had to buy it. I'd never baked anything, let alone a chocolate cake, in my entire life but it was time to try.
You only live once. You never know till you try.
The sun was even more powerful on my walk back to the hostel from the supermarket. It was burning, vengeful, making a mockery of me. I needed shelter, therapy and a healthy lunch. Bring on the baking of the chocolate cake.
In the late afternoon when the sun had cooled down I went for a walk to the famous Sun Studio which produced records for Elvis and more recently U2.
It was then onwards to Beale Street which apparently saw the birth of the blues. Beale Street was a now a collection of bars and themed restaurants, with a restaurant dedicated to BB King taking centre stage.
There was some sort of commotion!
A sprightly youth sprang from the corner of my eye, sprinting past my line of vision. He turned the corner of my mind then disappeared to the shouts of anger and despair which were all that could follow his trace.
Someone who was standing close by to me commented "Only on Beale Street".
I thought that was an interesting observation. Or perhaps he said "BB King has a restaurant … only on Beale Street" for I was positive people managed to get mugged and worse, in streets all over the world.
In fact only a few streets away stood the Lorraine Motel, the site of the assignation of Martin Luther King Junior.
It was an opportunity to gather a bit of knowledge and take a photo. Quickly does it. I must not stand out should the prosecutor use my photo as evidence against me on the charge that I am tourist.
Photo taken, I disappeared without a trace, keeping to the shadows for the sun was still quite high in the sky. I fell back into anonymity as the lone tourist in a hostel in Memphis, eating chocolate cake, watching television, keeping my shady, sleepless eyes to myself.
Tomorrow will be another day - Graceland.
It was the day we had all been waiting for.
I woke up early, my stomach coarse with excitement. Not enough time to finish off my chocolate cake for breakfast I caught the first bus headed to the suburbs. On arrival at my chosen destination I felt light headed.
There it was.
Surrounded by a plush green lawn and tall, camouflaging trees the mansion sat a small distance back from the street. It was partially hidden, possibly seeking seclusion. But that time was past. Now open to the public masses, the mansion was a money making industry in itself.
I wanted to hold onto my sense of euphoria that little bit longer, to saviour the taste of anticipation fresh upon my tongue. I walked around the nearby souvenir shops. They were bland and crass. They lacked the class and refinement that would come when I ventured beyond the gate and stepped within the bounds of The King's former residence.
I could wait no-longer. I crossed the street, paid my entry fee and was met by a tour guide who led a group of us up towards the mansion. Beyond the trees the mansion came into full view. I felt slightly disappointed; a sense of things larger than life seemingly smaller upon actual inspection.
Don't get me wrong. It was a nice, manicured house, two stories high, a light brown brick façade, a couple of lion statues standing proud and a Roman pillar archway above the front door. But I was expecting more.
We went inside. It was as though the personality of the principal inhabitant had sprung to life. Each room had a different theme. If Elvis wanted to watch television, or even perhaps three television sets at the same time, he must have gone into the T.V. Room. If he wanted to play a game of pool he should have found himself in a room shrouded in curtains, a pool table in the centre and aptly named the Pool Room. And then there was the Jungle Room. I admit the theme of this room had me baffled. I needed a reminder to dwell on this mystery.
I took out my camera wanting to take a picture but I was subsequently reminded by the guide that tourist photos were not to be taken for fear the flashes would fade the 1970s décor.
I however had pleaded my case the day before and was found not to be a tourist. I was a hobo who travelled on trains around all parts of the United States with the purpose of saving money on accommodation. Besides Elvis and I had a special bond after I shared my jam sandwich with him in Denver. Did I not tell you of that? Well I don't have to tell you everything do I?