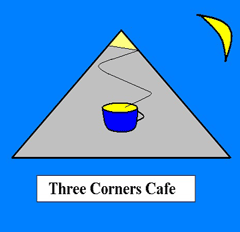 NORTH AMERICA - THE "BRIGHT LIGHTS, BIG CITIES" TOUR
HOUSTON
"SPACE CENTRE CADET"
Houston, home to the United States oil conglomerates.
Obviously, there is plenty of money in oil. You just have to witness our reliance upon the car. Oil is the world's drug, dependent needs, sucking life from the earth, polluting her heart in the pursuit of personal freedom.
There is also plenty of money in American sport.
I arrived in the city just as Houston qualified for the final of the NBA, the United States premier basketball competition. I was expecting over the top hype and excitement. I was expecting to witness zealous supporters roaming the streets in a whirl of anticipation. Unfortunately all I found were some cheap commemorative t-shirts at the local supermarket.
I was at the supermarket buying that night's dinner, pumpkin soup straight from the can. Along with canned Irish stew it was my favourite evening meal of the time. It spoke of sustenance, nourishment and creamy texture.
Pumpkin soup; there must be money to be made from this under-rated delicacy. Borrow mum's best homemade pumpkin soup recipe then produce, package and promote.
Pumpkin soup. Pumpkin soup. Pumpkin soup. You just can't get enough.
Why can't you have it four times a week, every week, like me?
Spoil yourself, you deserve it!
Life has more meaning when you can sit down with a piping hot plate of light, orange coloured food; textures of the sun bringing with it warmth and fulfilment.
Forget about the association between oil and money, I think homemade pumpkin soup is an untapped market with plenty of potential. If the market grows too large then make it in a factory. No one needs to know.
I sat down to my evening meal and read my guidebook. It recommended a city full of museums and art galleries. The alternative was a visit to Space Centre Houston with its associated entry fee.
Stuff it! I was tired of feeling like a third class citizen. Wandering around the city with no money to spend was affecting my state of mind.
It had all come down to this - the choice of visiting a museum or spending some money. I chose spending some money on the entry fee into Space Centre Houston.
In the end Space Centre Houston was much of a museum anyway. It had a couple of rocket ships hanging around some large indoor hangar and not much else that I can recall. The real action occurred in Florida where the actual rocket launches took place.
Well, the positive was I had at least broken the shackles and spent some money. It felt good. It was a short release from the confines of my budget.
It was becoming increasingly difficult travelling through the United States, witnessing large sectors of society with an affluent standard of living and feeling isolated, alone.
Even an evening meal of pumpkin soup is short succour for that.