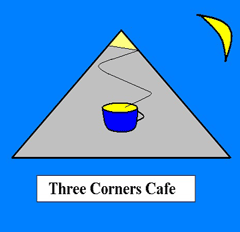 EASTERN EUROPE & ASIA - THE "OVERLAND EXPEDITION" TOUR
BUDAPEST
"FROM ONE GENERATION OF RULERS TO ANOTHER WE ONLY REALLY BELONGED TO OURSELVES"
A Bit of History to Raise the Intellect
World War I bought the downfall of the Habsburg Empire and the independence of Hungary.
World War II bought the Soviet army and the implementation of communist ideas across Eastern Europe into Hungary.
A decade later, feeling the Soviet troops had outstayed their welcome, student demonstrators took to the streets in Budapest. The demonstrators were quickly opposed by Soviet tanks which resulted in the death of 25,000 people.
The Soviets finally withdrew in 1991. Hungary once again became an independent nation.
From the Rise to the Decline of the Intellect
Before I arrived in Budapest the only information I had obtained on the capital city of Hungary was from a guy I went to school with. He was an intellectual, mullet head who had visited the city a few years before. He came back with tall stories of how he had been offered a role in the city's burgeoning pornography business from someone standing on the street.
Talk about other people's tales of travel which you don't really want to hear.
I'd been to Hollywood and hadn't been discovered. Perhaps Budapest would provide a better opportunity.
I was a big believer in fate. Perhaps fate had led me on my current path towards Budapest.
But fate sometimes needs a helping hand.
Shortly after my arrival into Budapest I somehow found myself slowly walking through the city's red light district. But I received no tap on the shoulder asking me if I wanted to be famous.
A few hours later, in between sightseeing along the Danube, I once again found myself walking through Budapest's red light district; again and then again and then again.
But still I could hear no call of lights, camera and action.
The next day I once more walked through the red light district trying to be discovered. It was my one last chance before I caught a non-stop bus to Istanbul, Turkey. Alas no. I boarded the bus in the early afternoon despondent. My fate was signed, sealed and delivered. There would be no escaping the mundane and the standard practices of life for me.
The bus departed Budapest. I spent the next few hours looking out its window, brooding, muttering the shortcomings of fate to myself.
I awoke early the next morning to the sound of the bus winding its way around the hills of Hungary's near neighbour Romania. We had only travelled a quarter of the necessary distance to Istanbul and still had to pass through the country of Bulgaria along the way. I thought if the journey continued at this pace I might as well walk.
Upwards, round-wards, downwards the bus groaned until eventually the landscape reached a plateau. The bus then shifted up a gear and sped onwards through the remainder of the country towards Bulgaria. With progress more pronounced everybody's mood picked up.
Middle aged people, with huge smiles upon their faces, started offering me free food and drink. I was suspicious. Perhaps they were directors of pornographic movies on their annual holiday to Turkey. Perhaps they were going to drug me with their free food and then turn me into a mullet haired sex slave.
Now that fantasy might become reality it did not appear such an enticing prospect.
Perhaps they were concerned for my health having noticed I hadn't eaten in the last 24 hours. Or perhaps they were simply happy to have an obvious outsider visiting their part of the world.
Eventually I accepted their hospitality and filled my mouth with their lavish, succulent, home made cakes.
Not quite a tall tale to tell I suppose; but a rewarding, feel good experience to share nonetheless.