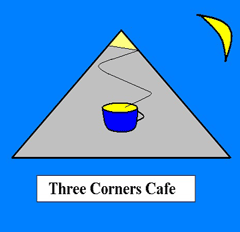 EASTERN EUROPE & ASIA - THE "OVERLAND EXPEDITION" TOUR
VIENNA
"CARRYING A DREAM THROUGH TO REALITY"
What can one say about Vienna?
The Austrian capital is a beautiful city with outstanding architecture capturing much of its historic past.
However I'd seen it all before; churches, town squares, statues, plazas and parliaments. They all stared down at me. I looked back with a blank sombre face. My mind was numb; my legs were carrying me through the travelling motions. I took a photo here or should it be from there and who but I really cares?
I could sense it. It was out there. Someone somewhere was going to tell me to smile.
I should take note and lift my soul. I should listen to the songbird that sings inside my head; it is in there somewhere, someone is going to say.
I put on my professional façade and went about my business of taking photos. These included a cathedral, a palace, a statue or six and a river.
St Stephen's Cathedral sat in the centre of a large plaza surrounded by local shoppers and foreign tourists. It was time for some free entertainment. I walked into a modern record shop and listened to David Bowie's 'Ziggy Stardust and the Spiders from Mars' album on the store headphones. After receiving some dirty looks from one of the store persons I eventually decided to buy the album; eight years later when it was on sale in New Zealand.
The Schloss Schonbrunn was the summer palace of the Habsburg Empire. At the beginning of the 1900s this empire, which encompassed countries such as the Czech Republic, Slovakia, Poland, Hungary and Yugoslavia, was the most powerful in Central Europe.
At the entrance to the summer palace sat two tall pillars. An eagle, with its wings outspread as in flight, was attached to each of the pillar's pinnacle. It was imperial. Most of the architecture in Vienna appeared to emphasise the former power and might that sat in the hands of this Habsburg Empire: statues of generals in war regalia riding their horses into battle or of royalty sitting upon their majestic thrones determining the fate of war, death and destruction.
I took a photo of a statue of a more peaceful sort. A statue dedicated to the composer Mozart. A garden with flowers arranged in the shape of a musical note sat at the statue's feet.
Then for the opportunity of taking a photo of something completely different from statues I walked down to the Danube. It comprised dark brown water brooding; still waters sheltering a depth of misunderstanding.
Creatures from our imagination lurked under the surface. They were living in another world; dark and mysterious.
"Raise your eyes and search for the light of the sun" she whispered close to my ear. It was a more creative alternative than 'you should smile more'.
I therefore gave her 10 out of 10 for her originality.
"Thank you for your thoughts towards my well being" I replied.