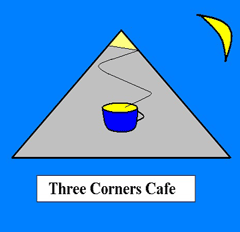 EASTERN EUROPE & ASIA - THE "OVERLAND EXPEDITION" TOUR
KUTA BEACH
"BOY ON A BIKE
By the time I reached Bali I'd had enough of travelling, sight seeing and touring. I wanted to land my feet on home ground as quickly as possible. But I was stuck in Bali; an airline stopover from Singapore to Auckland.
In between spending my time lying on a Bali beach I decided to reorganise the belongings in my backpack. It would be the last time I would have to perform such a mundane task; it was something to savour. First, I emptied all my clothes onto the bed. Finally I came to the bottom of my backpack where I kept my pair of shoes, wrapped up in a plastic bag.
Holy shit!
My shoes had become an incubator for maggots the size of slugs; withering, crawling, slimy creatures. I instantly threw the plastic bag and its contents into a bin sitting outside my hotel room.
I went back into my room to finish the task of reorganising the contents of my backpack. I thought back to the last time I had worn those pair of shoes: a few weeks ago when I had been caught in a Calcutta monsoon. At the time I had given my shoes a quick rinse in the shower. Obviously the rinse in the shower was too quick or I hadn't allowed the shoes to properly dry. It appeared the maggots might have started festering back then.
Shit! I had only crossed the international borders of India, Thailand, Malaysia, Singapore and Indonesia. I could have been in all sorts of strife with the border authorities.
Relieved with my good fortune and with my backpack reorganised I left my hotel room to head to a nearby bar for a beer. Out of curiosity I checked the bin where I had chucked my well worn, septic shoes. To my surprise the shoes were gone, picked up by the hotel staff as an added bonus for a day's work.
'One man's waste is another man's fortune' I suppose.
******
It was my last night in Bali and also the last night of my travels before I landed back in New Zealand. I was due a few drinks to celebrate. Sitting at one of the bars sipping on my beer I started talking to another traveller. He was a German dressed in traditional Indian style clothes. Besides the clothes we found we had a bit in common. He was my age, had been away from home for a while and had been sick in India.
I discovered that rather than spending a few weeks in India he had spent the best part of three months there. He had stayed primarily in the city of Goa, popping pills. In order to afford his Indian lifestyle he had drank water from the tap rather than pay for it from the bottle. As a result he had been ill for the entire three months. I was astounded. I thought I went to some lengths to save money but I now realised even I had my limits.
With the telling of that story I realised I had been outdone. I even thought about buying him a beer in acknowledgement. But that would have been out of character. Instead I sat there listening to his tales, quietly sipping my beer until we found ourselves in a louder bar in another part of town.
It was closing time. By that time I was inebriated, I'd lost the German in a drunken haze and I'd just bought another cocktail. Not one to leave behind an already purchased drink, I stumbled back to my hotel holding the drink in one hand and sticking my other hand in my short's pocket to protect my wallet.
A hundred metres from the pub I was accosted by a group of ladies who proceeded to put their hands all over me. Their hands were especially fervent around the area of my wallet. I felt helpless with no spare hands available to push them away. But I kept walking forward, ignored their protests and through perseverance finally pushed my way through the crowd.
My hotel was situated down one of the many dark alleys and within an hour of leaving the pub I was within sight of this destination. All of a sudden a motorcycle pulled up beside me. Off the back jumped a lady who asked if I was up for a good time.
I replied I just wanted to sleep. But then much to my surprise she pulled down my shorts and wrapped her mouth around my member. With too much alcohol my appendage was still numb and there was small chance it would come to life.
With an effort I thanked her for her free demonstration, told her I was not entirely convinced about the sincerity of her money back guarantee, wriggled my pants up to their proper place and then proceeded to crawl back to my hotel.
The next day at the airport I was still slightly bewildered by the previous night's episodes. At the queue for the check-in counter I struck up a conversation with a British backpacker. We talked about this and that until …
"Have you heard about the local whores who ride about on the back of motorcycles?" he queried. "Their pimp drives them around the dark alleys in the middle of the night. The pimp then stops the motorcycle while the whores ply their trade to unsuspecting tourists."
"Why unsuspecting" I queried.
"Well the motorcycles are driven around dark alleys in the middle of the night so the tourists can't see that the whores are actually transsexuals. Imagine someone giving you the supposed time of your life and finding out later it was with a transsexual."
"Hey! I was too drunk and it was not the time of my life!" I replied.
He looked at me with an astonished look.
Quite frankly I didn't care for this added information on the seedy side of Bali.
I silently urged the queue to move forward to enable me to check in and pass over my backpack to the airport staff.
Cheerio then.