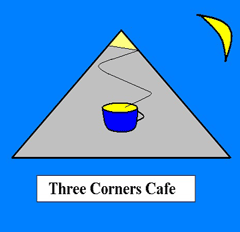 EASTERN EUROPE & ASIA - THE "OVERLAND EXPEDITION" TOUR
SINGAPORE
"LONELY CITY BY ONESELF"
I was nearing the end of my travels; a journey which had taken me half way around the world from London to Singapore. I was nearing the final chapter, wanting to close the book's covers and store it on the shelf for future reference.
All things considered, it should have been an opportune time to have a few quiet beers to celebrate. After all, Singapore was a city whose serenity and safety offered the chance to sample the night life in relative security.
However there were other considerations, mainly to do with money.
The price of a beer in Singapore was the equivalent to what I had been spending on accommodation and food during an average day of my travels. To now go out on the town in one of the world's most expensive cities would be madness.
But still, it was a Friday night.
I adorned my fading ragged attire and walked into town unsure of my intentions. Perhaps I would surprise myself.
I found myself standing outside an open air bar contemplating. My throat was parched, my legs were weak and my mind was in turmoil.
I thought back to the sacrifices I had made over the last two months: the occasional bout of starvation, the sleep deprivation … it could potentially all have been for a night out on the town in Singapore. It would be madness.
I kept on walking. I needed to expunge these urges. I kept on walking.
In fact I did plenty of walking that night; through Singapore's colonial district and up to Fort Canning Hill which offered views over the Singapore night lights. Below people were winding down with a relaxing beer after another working week. I kept on walking. I eventually wound my way back down to sea level and wandered along the river which flowed into the harbour on the edge of town.
On my way back to the hostel I walked past the same open air bar. The urge to buy a beer had disappeared. I had witnessed many of Singapore's iconic images in the process. There was nothing left for me to do but discover some sleep.
Tomorrow would be a Saturday. It should provide an opportunity to experience the city like a local, (window) shopping at a western style mall.
I walked into a book store and flicked through the books of local interest, written in English. A whole stand in the bookstore was dedicated to terror and the threat of invasion from Indonesia.
I read that with a population of over 160 million Indonesia was the fifth most populous country in the world. It was a country discussed in the books as a hidden world power. A power which would inevitably look to expand its borders beyond its own shores once it realised its economic potential.
The authors, primarily Australian in nationality, wrote about an invasion by Indonesia into Singapore and Australia that was inevitable.
What of New Zealand?
My travels through Europe had impressed upon me the death and destructive consequences of invasion from a foreign power. I didn't want my home land to face control from another country.
But what could one do?
Enjoy the lower price of beer while it still existed in one's home country?
Pray for God to defend New Zealand?