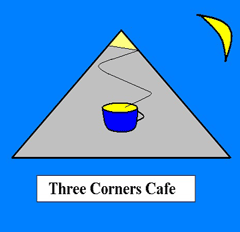 EASTERN EUROPE & ASIA - THE "OVERLAND EXPEDITION" TOUR
KARON BEACH
"DECISION TO WRITE THE FINAL CHAPTER"
It was time to get my square eyes away from congested, crowded Bangkok and its pirated movies.
To achieve this objective I booked a day tour to the tourist sites of the surrounding region. The tour took me to the Bridge on the River Kwai, famous for having been built by Allied prisoners of war during WWII. From there the tour headed to a market which floated upon a river and then to Nakhon Pathom, the tallest Buddhist Monument in the world.
It was all part of the tourist experience: a history lesson, a market and a monument. I had been there before.
But upon saying that, to reach the market we skimmed along the river in a fast, skinny speedboat contraption. That was a thrill!
Additionally the market was different from any I had previously visited and the monument was the tallest of its kind in the world
There was every reason to smile.
But somehow I still couldn't. It was as if the muscles of my mouth were conspiring against me.
"Smile!" she said.
"Would you believe me if I told you I can't" I replied in mental anguish.
******
Upon returning to the tourist district of Bangkok I took the next bus south to Phuket. I intended to do no more there than lie upon the beach.
Upon my arrival I booked myself into accommodation where I was allocated a room which stood on stilts, set upon a hill amongst a series of coconut trees. It was a beautiful setting.
There was now nothing to do but walk down to the beach for a swim. As I was the only one around and the waves were very strong it probably wasn't the wisest thing to do. But the safety issues did not occur to me till some time later. I began thinking there could have been a rip. I could have been swept away and no-one, except me, would have been any more the wiser. Unfortunately I would not have been able to use my new found wisdom.
With swimming crossed off my list, there was now nothing to do but walk around the surrounding beaches. I quickly discovered that I was obviously holidaying on the wrong part of the island. There were few people about and definitely no party girls.
Where had they all gone?
Did someone tell them of my impending arrival?
Well, there was now definitely nothing to do but lie upon the beach. It was while lying upon my back, bored senseless, that I decided it was time to finish my travels. I would book a flight back to New Zealand once I had reached Singapore.
It appeared that very shortly my travels would be at an end. Very shortly I would have to start my career and begin working on a serious basis. But at age 25 I did not have too much to complain about. Up to now I'd done a fairly good job of avoiding work and responsibility.
Perhaps there will still be the opportunity for a similar career in the future.
"After all, one excels by working on their strengths and avoiding all their weaknesses" I said to myself, a small smile, barely noticeable, appearing at the corner of my mouth.