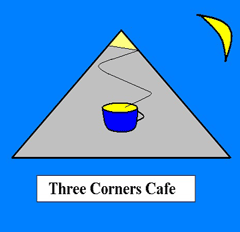 EASTERN EUROPE & ASIA - THE "OVERLAND EXPEDITION" TOUR
BANGKOK
"BEHIND THE FAÇADE OF RELIGION WAS THE SIN OF MAN KIND"
The decor of the aircraft was relatively modern, the sounds from the engine did not appear out of the ordinary and turbulence was moderate. Flying high within the cloudless sky I was on an eagle carrying me away from the land which had crushed all my strength.
I relaxed. Everything appeared safe and secure. It would only be a matter of hours before the aircraft from Calcutta landed on terra firma. By then, fingers still crossed I had boarded the correct flight, I should be in Bangkok.
Landing into Bangkok I breathed in the polluted air. It was great to be alive or more succinctly, away from India. It was now just a matter of filing through customs, climbing into a taxi van and surviving the swarming Bangkok traffic on the congested route into town.
I found a hostel in the centre of the tourist district. Besides been cheap it was also convenient, coming complete with an open air restaurant which continuously played pirated Hollywood movies. It was a long time since I had filled the empty space in my mind with brainless Western entertainment. I had plenty of catching up to do.
In between watching movies there was therefore not much time to fulfil my tourist attraction commitments. Besides, I reasoned, I'd seen it all before:
Bangkok markets selling cheap t-shirts and souvenirs

- visited plenty of these in the United States

The Grand Palace complete with royal temple complex

- seen plenty of grand things in the United States

Bangkok Red Light District

– walked through a couple of these while I was in Europe

Bangkok Bars

– visited plenty of bars in New Zealand
But my conscience got the better of me and I reluctantly visited most of the Bangkok tourist sites listed above.
But believe me, there was nothing to write about. I was in a conservative frame of mind, determined not to get ripped off. I therefore walked through the Red light District during the day and did not visit any Bangkok Bars. But at least I managed to take some photos of the Grand Palace.
Satisfied?