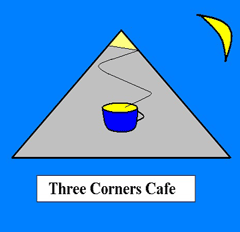 CENTRAL AMERICA - "MY OWN REVOLUTION" TOUR
CAYE CAULKER
"SHARK, STINGRAYS AND MERMAIDS"
Have you heard of a country called Belize?
Si? No?
Well to be brutally honest with you, and please don't tell my superiors, until I reached the south end of Mexico neither had I. If my superiors subsequently discover my expedition has not been meticulously planned I shall have an excuse. An escape plan as such.
Well what do they expect after I was left to my own devices after my planned rendezvous at LAX went astray?
Alone I could get into all sorts of trouble, such as having young big breasted United States women shoving their assets into my face. In fact I have recently struggled to secure a decent night's sleep just thinking of the dangers involved.
These superiors have no idea of the sacrifices I have had to make.
Well a bit about Belize.
Situated on the Caribbean coast the shallow coral reef that surrounds the country both shipwrecked and protected British buccaneers from the Spanish Navy. These pirates settled the region, exploiting the country's natural abundance of logwood and in the process made 'Ah me hearty, pour me another rum' the official language. These settlers imported slaves from Jamaica to log the forests and 'Ah man, roll me another joint' became the unofficial taste in tobacco.
Belize's major city is called Belize City. If you arrive in Belize City it is well advised to depart as quickly as is practically possible. So that is precisely what I did.
I arrived at the city's bus station from Campeche and caught a taxi the short distance to the ferry terminal. It would not have been more than a 15 minute walk but the location of the bus station had changed from what was stated in my guidebook and I was in no mood for getting lost.
Besides my guidebook in round about words stated 'If you arrive in Belize City it is well advised to depart as quickly as is practically possible'. So that is precisely what I did.
As I rode in the back of the taxi, Belize City appeared like an image of the inner city slums of the USA amplified. It was a holistic view of what could happen in the heart of the world's richest country should control be lost over the minds of the weak and the infirm. That is the power of greed. Robust enough to breed the finance to institutionalize those that can not conform to a Westernized market economy. Send them all to a remote Central American country and let them lead their own revolution.
The female taxi driver told me I was wise to ride in the back of the taxi with her. She was safe she assured me. Just look out the window and tell me what you think. Do you see a revolution in the eye of the angry and dispossessed?
From the ferry terminal I booked my ride to Caye Caulker, a small island situated 45 minutes by speed boat from Belize City. This was more like James Bond and the Caribbean. This was how the adventurer should travel. As we headed into the ocean the wind lashed my face and I felt the warm feel of anticipation as I left the dilapidated, rotting town of Belize City behind.
There were two other backpackers on the boat who were heading to Caye Caulker. It appeared that like me they had not booked accommodation at a hostel in advance. As we docked they headed in the direction of the hostel I intended staying in. This was a tricky situation. Someone could potentially miss out on a cheap bed for the night.
They were walking at a relatively fast pace along the shore. I headed a block inland and raced at an extremely fast pace to arrive at the hostel before them. I had succeeded in securing my accommodation as they approached through the front gate. There were no hard feelings. They knew it was a rough, tough world out there and the early worm catches the bird; besides it ended up that there were enough spare beds for everyone.
That night the hostel guests gathered around a fire on the beach. I discovered some of the people at the hostel were staying in Caye Caulker to obtain their diving licence, some were there for drinking beer and others had arrived as part of their travelling but stayed longer. I had a revolutionary expedition to complete so I was determined to stay only for a couple of nights.
The next day I went on a sail boat trip with my Belgium friend who did not like big breasts on American women. He was one of the backpackers I had beaten to the hostel the night before. We went snorkelling and swam in the warm ocean with a shark, some sting rays and four mermaids. The mermaids were from Denmark, straight out of a James Bond movie. Unfortunately for this agent, the censor's ratings did not extend to an R rating or even parental guidance required.
Back on shore I was told many of the locals were in fact United States citizens. The same citizens who could not conform to a Westernized market economy where greed was the operative word. They preferred to speak in the language of 'Ah man, roll me another joint'.
It was time for me to speak my own language to myself and move on. Things had gotten slightly out of hand when I had been threatened with my survival by a drunk local if I did not partake in smoking some of Belize's tobacco during a quiet night out at a pub.
Well what would you do?