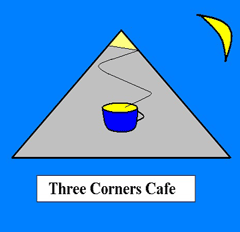 CENTRAL AMERICA - "MY OWN REVOLUTION" TOUR
MERIDA
"SIZZLING IN THE SHADE"
My assignment was progressing well.
I had travelled down through Mexico and in a short space of time was due to enter the world's revolutionary epicentre.
I had gathered much information for my superiors. They should be well pleased.
My current location was Merida in the Yucatan peninsula, an outcrop of land which stretched up into the Gulf of Mexico.
It was hot and my fair complexion could only survive in the shadows. I walked along the narrow cobblestone streets, close to the buildings which sheltered me from the sun and the sweltering heat.
After a half hour walk from the hostel I arrived at the city's colonial square, surrounded by shops and architectural splendour. I was met by a man who went by the name of con. He tried to sell me watches, carpets, hammocks, panama hats; all of which would probably have had unforeseen strings attached. Recognising the name I looked at my watch, told him the time of day and that I must be on my way. I was in a hurry. I was in desperate need of an ice block before I melted.
I was confident I was no longer been followed. Only the slightly deranged would have been able to keep up with my hectic travel schedule. I was confident the other side would not be as dedicated to the cause as I was. Still, I decided not to take any risks and booked an older style bus to Cancun. This bus would take some of the back routes and make my trail the only thing which was cold within a 100 mile radius.
The bus travelled along streets adjacent to the main highway, through local citizen's front and back yards, avoiding chickens, small children and old women with their washing. After a number of hours the bus stopped for a short while at the famous Maya ruins of Uxmal.
I discovered that when it comes to Maya ruins these are up there near the top of the list of tourist attractions. I later read a book which had these ruins as one of the wonders of the world. Unfortunately I had been so consumed with avoiding my pursuers I did not know they existed until I was sitting in the bus at the ruin's front gate. If I had been better informed, caught an earlier, slightly more expensive bus I would have had time during the day to visit this renowned historic site.
But it was too late. It was in the past. I must think of the present and the future – my assignment and the revolutionary cause.