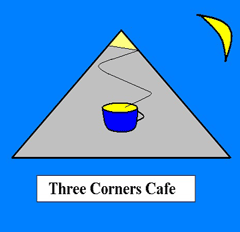 AUSTRALIA PART I - THE "LIFE OF A LAWN BOWLER" TOUR
BALLARAT
"FIELDS COVERED IN GOLD"
Question: Why does New Zealand have all the sheep and Australia has all the gold?
Answer: Because New Zealand had first choice.
Despite been the intended recipient of the joke I still thought it reasonably funny. But after hearing the same adjacent sentences for six months on end I could safely say its novelty value was wearing thin. It was time for a short change of scene.
For that change of scene I decided to visit Ballarat, a former Victorian gold mining town, famous around the lands for a miner's rebellion in 1854. The rebellion was now part of local legend, extending to the suburbs of modern day Melbourne where the occasional miner's flag hung commemoratively from the leanings.
Ballarat was a short train ride from Melbourne. It was the last tourist town I would visit before heading back home to Dunedin. Much like my home province, Victoria's early wealth could be attributed to a gold rush in the 19th century. In fact some of my ancestors had travelled to the Victorian goldfields from the United Kingdom before moving onwards to New Zealand.
Ballarat therefore held its fair share of personal interest for me. It was a town complete with gold rush era buildings, a public garden strangely dedicated to Australia's former prime ministers and a lake that had staged the rowing events during the 1956 Olympics.
I walked to the other end of town where there was a memorial and tourist information site dedicated to the rebellion. It was modern day, informative, a lesson in the occasional strength of the oppressed versus the oppressors. On the way back to the centre of Ballarat, following the route of the rebellion, I stopped off at a roadside liquor store. Here I bought some cheap, canned, alcoholic spirits to consume my time with that night. Sitting by myself, drinking the foulest tasting thing I had ever bought, I began thinking of my impending departure from Australia.
I'd seen and done most of what I wanted to during my time in Melbourne: a day at the Australian Tennis Open, a footy and cricket game at the Melbourne Cricket Ground, attended the Melbourne Cup. That was the undoubted highlight. A horse race where the city shut down, people in high spirits, women dressed to the nines, bands, joviality. It was an event that was unprecedented in my short life experiences.
Soon I would be leaving it all behind and returning back to my home town of Dunedin. I hadn't lived there on a permanent basis since 1994, 11 years ago when I was aged 24. I was now 35. Perhaps it was time to settle down, find full-time employment and maybe even buy a house.
But in reality who knows what live will bring: a wife and children attached to a little house in the suburbs; fame and fortune; revolution or rebellion?
Who knows?
Perhaps it was not time to shut the door just yet.