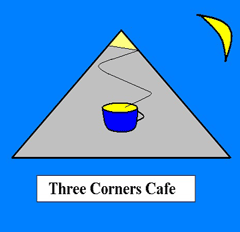 AUSTRALIA - THE "LIFE OF A LAWN BOWLER" TOUR
SYDNEY
"OPERATIC HARBOUR"
It was official.
Canberra was the only city within a 400 km radius with any spare accommodation. My fate was sealed: New Years Eve 2004 was to be spent in Canberra.
New Years Eve in Canberra
A couple of hours before midnight I stood in the central city, waiting for the time to tick over to midnight. I was surrounded by pre-pubescent kids who were out long after their bed time.
So was I for that matter. Bored and tired I made my way back to my hostel bed. I heard the midnight fireworks through my bedroom window, signalling the turning over to a new year.
Praise the dawn.
New Years Day in Sydney
Spending New Years Eve in Canberra had slightly soured my perception of the place. Perhaps it was a boring city after all?
I had seen the tourist sights and beyond drinking beer at a bowling club what was one to do?
Besides, I could drink beer at my bowling club in Melbourne.
It was time for me to move on. But all accommodation in Sydney was still booked out. I decided to head there anyway. Who knows what hope may bring?
I arrived at Sydney's Central Station just after lunch time and promptly went door knocking at all the hostels in the vicinity.
"Fully booked for the night and the next couple of nights as well" came the reply.
Perhaps it was better to try the other tourist parts of town. With my backpack strapped to my shoulders I strolled through the central business district towards Kings Cross.
"Fully booked for the night and the next couple of nights as well" came the reply from this more seedy side of life.
It was time to show a reasonable amount of desperation and enquire if there were any vacant beds at a couple of the nearby cheap hotels. You should by now know the reply.
I walked back to Central Station, taking the route around the Botanical Gardens, past the Opera House and along the harbour. At least I was getting a decent look around the city before I might have to leave.
I arrived back to where I started, at Sydney's Central Station. Hope had bought me to the conclusion I would be spending the night on a beach or some public garden park bench. I walked into a nearby hostel to enquire about the possibility of putting my backpack in storage and the safety levels of sleeping on a Sydney beach at night.
The guy at the reception looked me over. I obviously was in desperate need of a helping hand. He told me to come back in an hour when he should have an idea of how many cancelled bed bookings should become available.
I was saved. It appeared I would now get the opportunity to view Sydney without the burden of a backpack.
It was going to be a good year.
Sydney Tourist Attractions
The previous time I had been in Sydney was a surreal experience; arriving without any sleep, driving past the iconic images of Australasia, three foreign women in the car … I don't need to repeat what happened over the next few days do I?
I now had the opportunity to spend more time in the city at a more relaxing pace. What slower pace can you get than a cricket test match?
I headed over to the Sydney Cricket Ground for another day at another test match between Australia and Pakistan. The Australian drunken yobbos were in full swing, closer to the action than the Melbourne Cricket Ground. It was stereotypical Australian culture, sport and beer intertwined.
I should have spent the next day at an even slower pace; idling my time at two of Sydney's more famous beaches. Unfortunately Manly Beach and Bondi Beach were separated by a considerable distance as I endeavoured to transverse from one tourist attraction to the other.
Is this what it is all about?
Well there was just one more Sydney attraction to see: the Blue Mountains with its Three Sisters rock formations.
What I remember most from this excursion is seeing an attractive teenage girl wearing a t-shirt, with writing on the front stating how good at sex she was.
What was the world coming to?
I know I am in Australia but a bit of modesty please!
If I really concentrate, I can be reasonably fast on a calculator, but you don't see me sticking my chest out and boasting about it on a t-shirt do you?