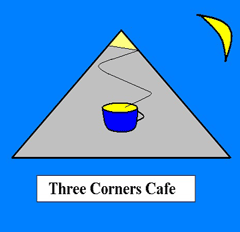 AUSTRALIA - THE "LIFE OF A LAWN BOWLER" TOUR
CANBERRA
"PARADE THE ANZAC"
Christmas lunch 2004 was spent at the Guru's house. As all my family were in New Zealand he generously invited me over to his place to share in his hospitality and spend the afternoon playing backyard cricket.
On Boxing Day I went to the real thing; a cricket test match between Australia and Pakistan at the Melbourne Cricket Ground. It was an opportunity to watch some of the best cricketers in the history of the game ply their trade on home soil.
I seated myself inside the stadium, perched high in one of the upper level stands, keeping an eagle eye out for the Australian bowling legend, the loose limbed, Glenn McGrath. He was a model of consistency, the ultimate competitor with a relaxed body but razor sharp mind.
Through his outspoken opinions on the weaknesses of the opposition he often put an internal pressure on himself to perform. I thought it a worthwhile tactic. But it was a bravado which was not the New Zealand way. Back home it was better to keep ones mouth shut should the highest of standards be set too far.
'The starter's gun had fired but I was caught standing still' he subsequently said to himself, abject and demoralised.
******
The next day I was off to Canberra, a capital city which many travellers to Australia gave a wide berth. It was perceived as boring.
To be fair to that perception, Canberra was very quiet when I visited. But there were still plenty of sights to see.
I went for a big walk around the city's parliamentary district, through wide open green fields, over a lake, past memorials, into Parliament House, around the Aboriginal Tent Embassy and eventually arrived at the Anzac Parade.
Anzac Parade was a street lined with memorials depicting Australian sacrifices at various wars around the modern day world. The street led up to the Australian War Memorial. I had visited a similar memorial in Melbourne. Standing pride of place close to the centre of the city the Shrine of Remembrance spoke of Victorian sacrifices during WWI. I was now taken aback at how much the Australian people show their respect and appreciation for their dedicated war heroes.
At the start of Canberra's Anzac Parade stood two memorials dedicated to the relationship Australia has shared with New Zealand during times of battle. I was struck at how much Australians valued New Zealanders having fought by their sides.
It was a pity the same didn't apply in the business world. Morose, I began thinking of the money I had lost after buying shares in Air New Zealand when a few years earlier they had purchased a 100% interest in the Australian airline Ansett. The investment had proved a disaster through incompetent New Zealand management and Australia's overhand and underhand tactics to defend their territory.
What else would you expect from the Australians? After all they are definitely not the type to take a backward step.
The personal financial loss was obviously something which still grated with me. But it was not the first time New Zealand businesses had lost huge amounts of money in Australia.
Are not business and sport both war?
Perhaps the New Zealand business leaders should have spent time playing sport in Australia before they made their rash decisions to buy their way into that market. Then perhaps they would have been better prepared and shown the opposition more respect.
Or perhaps they thought they were New Zealand's answer to Glenn McGrath?
Somehow ...
******
It appeared I would be stuck in Canberra over the New Year period. I was informed Sydney was sold out with the "Sorry, No Available Beds" signage prevalent. On the positive side of things, with a few extra days to spare at least I could dig deeper to discover how boring Canberra could actually be.
I looked up my guidebook to read I had the option of visiting the Australian National Botanical Gardens or the National Museum of Australia. With these alternatives there was nothing for me to do but chose spending my time at a local bowling club drinking cheap beer. Perhaps it was not the most cultural choice for a tourist staying in a capital city. But I was travelling by myself. Who was I going to take my complaints to?