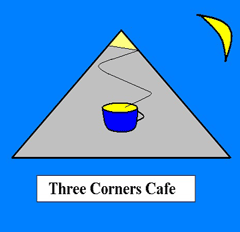 AUSTRALIA - THE "LIFE OF A LAWN BOWLER" TOUR
MELBOURNE
"KING BROWN"
Finding a Club
Three months later it was time for me to turn my attention towards the reason I was in Australia in the first place: to learn about the Australian sporting psyche through playing lawn bowls. I had already found a cheap flat in Melbourne's south eastern suburbs, near the Caulfield Park horse racing track. As I did not posses a car I would have to find a lawn bowling club nearby.
I looked on an old map plastered against the local train station wall and found six bowling clubs within walking distance. I soon discovered four of these had been abandoned, with nothing left standing but overgrown weeds; a result of the sports declining numbers. I was now left with the choice of two clubs.
I walked into the bar of the first bowling club on my list and was met by Bill, an old digger from the Crimea War. There was no pomp or pretentiousness about the place but I could sense it was proud and competitive. This is what I needed.
I ordered a beer and Bill tried to give me the big sell. He told me one of the club's members was the current Australian captain who had recently competed at the world championships in Scotland. His voice washed over me. I was reminded of a similar story I had heard; the story of how to get from Melbourne to Sydney by car.
What were the chances?
Australia was a huge country and Melbourne was a big city with plenty of bowling clubs scattered about its far flung distances. I was playing lawn bowls in Australia with the objective of learning something about the country's sporting psyche and the first club I stumbled into had the current Australian captain as one of its members.
Too much gun fire during the Crimea War must have adversely affected Bill's senses if he thought I was going to believe that story. Or perhaps it was an example of the Australian school boyish sense of humour. It was something to ignore.
I looked up at the bowling club's bar prices. They were value for money; something tangible and difficult to ignore. There was nothing left for me to do but sign up as a member for the oncoming season; captain or no captain.
'Bring on the warmer months of spring and been outside during the sunnier days of the year' I thought as I walked the 30 minutes distance back to my flat.
Playing a Sport in Australia
The onset of spring in Melbourne meant finals footy.
The bowling club was putting on a barbeque, opening the bar and turning on the television. It was the day of the 2004 Grand Final.
The Australian national anthem, people rising to their feet, the occasional hand placed over the heart and then the game got underway.
I had a full stomach, a clear mind; the beer sweet nectar.
I asked the question and was informed tomorrow's game of lawn bowls was not serious. It was to be regarded as a practice rather than a trial. The selections for the first club teams of the season would be based upon the trials that had been held over the previous two weekends.
There was no excuse to stop me from drinking. Tomorrow I could stumble through a practice game with a hang over. Besides I'd performed to the best of my ability in the two previous trials. I was confident I'd done enough to warrant a secure spot in the club's second team.
The next day the hangover from my first footy grand final in Melbourne, albeit watched on a small screen television, had me as an uncoordinated mess. Important people were watching; the club's selectors. I was informed the game was a trial not a practice as my name was subsequently grouped with those in the club's third team.
A week later and half an hour before the start of the first competitive interclub game of the season I was handed my club jersey by the Guru; the current Australian captain. He was fact not fiction.
I received the jersey in a nonchalant manner which coincided with his attitude that I was nothing more than a piece of New Zealand dirt.
I put on the shirt and eventually walked out to join the third team preparing for the game ahead. It was a team labelled with 60 to 75 year olds; walking sticks, hip replacements, hearing aides and heart monitors. Oh well. There was nothing for me to do but try my best to ensure a win.
The Guru and the club's top team played on a bowling green next to where I was playing in the third team. Most of them were aged 18 to 35. They made plenty of noise, yelling and yahooing. I looked over, excluded, a third class Australian sporting citizen.
Our third team won. I went to the bar to celebrate.
Other members of the club were drinking out of a 285 ml vessel, called a pot. It cost $2.00. I noticed a big bottle of beer sitting in the fridge, 800 ml in size, costing $5.00. I quickly took out my calculator.
If I bought a big bottle of beer, as opposed to a standard pot, I would get an extra 87.50 mls of beer for each $5 spent. It was a bargain to good to miss. But no one was buying the big bottles. It was as though it was seen as classless; tasteless.
Well, I was from New Zealand. In an Australian sporting environment, if I had any class, it was only going to get me so far. Mongrel and hate were the new world order.
I bought a big bottle of beer, nicknamed a Big Brown, and sat down with my team.
It was a team which won its next four games during which nearly everyone got promoted to the club's second team and then subsequently demoted.
I continued in the third team drinking my Big Browns.
I then received my opportunity to play in the second team; a group of individuals collapsing, struggling, losing hope in themselves and faith from the selectors.
My winning streak continued and three weeks later I got a call from the Guru to join him in the club's top team.
I was about to play a level of sport in Australia where it appeared everyone must have a nickname. I became King Brown; a nickname I earned through perseverance, determination, hate and mongrel. I wrote in my notebook it was a nickname I would never have been given in New Zealand; a subtle cultural difference from Australia. Back home a nickname would have been derogatory rather than confidence boosting. Here, in Australia, I was the King supping on my Big Browns.
The night before my first game in the big time of lawn bowls I hired the Australian movie 'The Coolangatta Gold' on DVD. Competition, focus, determination were imperative I wrote in my notes as I prepared for the big show by studying further the Australian sporting psyche.
I struggled the next day but thanks to the Guru we won and kept my winning streak alive. We then remained unbeaten till it was time to take a break for Christmas.
We went to the Guru's house to celebrate.
"If any opposition steps onto a lawn bowling green and doesn't bring their top game they deserve to get smashed. They should be shattered after a loss like that. But still they had the energy to smile and thank us for playing them. They deserve nothing but distaste."
Is this lawn bowls we're talking about?
Remind me never to play tiddlywinks in Australia.
Playing for the Other Side?!?
I arrived back at my flat the worse for wear and spent the next day lounging on the couch. Dazed and confused, one of my neighbours kept walking past my lounge window. I closed the blinds, keeping myself from the outside world and away from his peering presence.
Lunch time Monday; it was time to walk to the letter box to check what had arrived in the post. A hand written note, in the style of the intellect of a 12 year old boy, sat on the top of a pile of bills. It was from my 50 year old neighbour, the one who had been loitering around my lounge window the previous day.
Oh gross!!!
It was a love letter – my very first.
It detailed how, from his flat window, he could see me walking to my bathroom and how it turned him on. How I could turn up to his flat anytime during the day while his boyfriend was away at work for …
What?!?!!
I didn't know whether to laugh or feel angry. It was my first love letter after all.
What made him think I batted for the other side?
I admit I had 'light red' coloured bed sheets but surely he couldn't see that clearly into my bedroom. Besides I had bought those at a time when I held a hope of seducing Elizabeth. We all know how that ended up … with me receiving a letter of lust from some demented, over weight, bald, 50 year old male.
Surely these things don't only ever happen to me. But I was feeling I somehow attracted more than my fair share of bizarre experiences.
Well as soon as my lease expires I am going to get as far away from here as possible. You will also never find me saying hello to another neighbour ever again. Not unless she is single and sexy; maybe then I will find a compromise.
In the meantime, my hangover is back. I think I better go inside, lock my flat door, close all the windows, shut all the blinds, turn off all the lights and disappear.
Second Half of the Season
I took a break from Melbourne and lawn bowls over Christmas and headed north. By the time the lawn bowls competition restarted in the New Year I had lost all my bowling form. I subsequently lost my winning streak and the Guru told me I had one last chance to prove myself.
I knew I was playing poorly but some of the selectors and other members of the club were telling me otherwise. It would be a natural instinct to listen to them; an instinct which would do my position in the top team total harm.
I decided to listen to no-one. I was fighting for survival; one man against the lawn bowling fraternity. I decided to imagine that everyone was against me, including my own team. How far could I take this new found hate and mongrel?
I took it too far. My own team freaked, I did not bowl well and we lost.
I was gutted. It was not as though I was the day's worst performer but I knew my time playing in the top team was up.
The Guru asked how he was expected to play with someone who went for a walk around the neighbouring botanical gardens during a break in a game.
You need some balance between hate, mongrel and beauty I should have replied. But it was too late.
The Guru told me the strength of Australian sporting teams was their unity; they were mates who played for each other. He told me I was not a team player.
I'd heard that somewhere before.
The next week I was dropped back to the club's second team and there I stayed. It was a team which had partially recovered its season but was still fighting for survival. It was a battle we won; avoiding relegation.
By the season's end the third team was promoted and the club's top team went on to win the Victoria State Championship. In the process I missed out on the experience of playing in a grand final, albeit in lawn bowls. But I still managed to make the final of another kind; in the club competition. It was a competition where club members played each other rather than play against other clubs. If we won at least if I would get to leave Australia with my name on the club honours board; some tangible reward for my presence.
It was near the end of the game and some of the spectators were leaving. They had to hurry home to take their twice daily dose of 'keep awake and keep alive' pills. We were in front, I was been called a champion and we looked like an odds on favourite to win the title. I just needed to maintain my concentration.
A two minute lapse and the opposition, two 18 year olds from the club's top team, were back in the game and then in front. We lost on the last act of the game.
I was devastated; close to tears.
I had done my best to uphold the New Zealand flag in the tough, competitive nature of Australian sport and lost. I had learned my lesson first hand.
No sympathy for the devil.