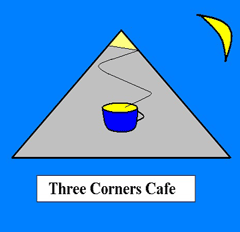 AUSTRALIA - THE "LIFE OF A LAWN BOWLER" TOUR
FRASER ISLAND
"THERE IS NO DISTANCE TOO FAR"
A New Beginning
The date was 5 August 2000. I was standing in a Wellington central city bar watching the All Blacks play Australia in a rugby test match in the capital of New Zealand.
The match was an intense affair. But with just a few minutes left it was going to be a historic victory for the New Zealand All Blacks. Then suddenly, from been ahead on the scoreboard and hot on attack, the All Blacks were watching the Australian captain John Eales kick a penalty which sunk the New Zealand nation into subsequent despair.
I felt sick, then anger.
That was it!
Too many times I had watched New Zealand sporting teams fall to Australia in the last minute of crucial sporting contests. Most of those loses could be attributed to a lack of temperament, the inability to be ruthless.
It was an embarrassment, a sign of weakness. It was time to do something about it. But what could one do?
I walked home in frustration. Then the idea came to me.
I was going to start playing a sport, something which I could excel enough at to enable me to play at a competitive level in Australia. From there I was going to learn about their sporting psyche; that which had an edge over New Zealand. Then perhaps I could better understand my own country and in the future feel less frustrated with its inevitable losses.
It was now just a matter of choosing the correct sport. I compiled a list, a copy of which I have included below.
| Sport | Comment |
| --- | --- |
| Australian Rules Football | The pants they wear are too tight for my big bum |
| Badminton | My reactions are too slow |
| Basketball | I am too old and too short |
| Football | I am not prepared to kiss and hug other males |
| Golf | I am not prepared to wear pink shirts and baggy trousers |
| Hockey | I don't want to get hit in the face by a hockey ball or stick |
| Lawn Bowls | |
| Rugby League | I am too old and too slow |
| Rugby Union | I am too old and too slow |
| Tennis | My reactions are too slow |
That left … lawn bowls?!?
What?!?
No matter how hard I tried I could not find a negative comment.
I tried to tell myself I was too young, too skinny and too fast. But then I had a harsh look at myself in the mirror. I faced the fact I was deluding myself. I was going to be a lawn bowler.
******
I joined a lawn bowling club in Wellington. Two years later I still had not reached a level that would be acceptable in Australia. I was getting nowhere.
The culprit was work. It was interfering with my social life; stress from the working week flowing over into my personal affairs.
It was time to make a decision, time to make a commitment, time to choose between a career and lawn bowls.
It was an easy decision.
I quit my corporate job in Wellington in December 2003 and moved back to my home town of Dunedin, New Zealand. From there I planned to spend the next three months practicing and playing lawn bowls before I moved to Melbourne, Australia's sporting capital. It was a city that should be the ideal place to study the Australian sporting psyche.
Hopefully I could implant part of this psyche into my own personal affairs, turning myself into a winner and not solely a participant or a survivor.
It was time for a new beginning.
Meeting
The national lawn bowls championships were to be held in Christchurch, starting on 28 December 2003. It would be an opportune time to test myself against the top bowlers of New Zealand before I headed to Australia in three months. It was a new beginning from base zero.
But first I had to get through Christmas Day, to be spent at my uncle's house in Queenstown, a three and a half hours drive from Dunedin. I was travelling there on Christmas Eve. I was tired, concentrating on my driving. Then suddenly I noticed I was passing two attractive female hitch-hikers standing on the side of the road.
That was a bit of bad luck, I thought. In the future I should be more aware of such opportunities.
Shit! That is not the thought process of a winner. Had I not been told people make their own luck in this world!
I kept on driving until I was out of their sight, turned around and then drove past them again, heading back in the direction of Dunedin. I stopped when I was once more out of their sight. It was time for another u-turn and a return to where they were standing. I offered them a lift to Queenstown which they gratefully accepted as they told me they had been waiting for a friendly stranger to offer them a ride for some time.
They told me they were both from South Korea, currently travelling around New Zealand picking fruit and drinking beer. Their names were Elizabeth and Edna. Elizabeth was my age and Edna was ten years younger. During the course of our conversations we agreed we would meet up later that night and drink plenty of beer in the pubs of Queenstown. The night progressed and we then went our separate ways.
An Aside:
Meeting these two women from one of New Zealand's rich northern neighbours would have been a considerably fortunate opportunity if I was still part of the revolutionary network. But I had left the revolutionary movement earlier in the year. Let me just inform you it was not the most amicable of separations. Unfortunately, for my own safety, I can not divulge much more information than that.
Meeting in Melbourne
Once the fruit picking season had finished in New Zealand, Elizabeth and Edna planned to do the same kind of work in Albury, Australia. There they would be joined by Elizabeth's teenage niece, Edith.
The wheels of time turned, slowly but surely.
In May I was living in Melbourne. Elizabeth was working in Albury, a town situated about 300 kilometres north, on the New South Wales and Victorian state borders.
We met up again, five months after our first liaison, for a night of drinking beer in Melbourne.
Just so I didn't lead anyone astray, I think I need to look up the definition of the word liaison. My dictionary describes the word as 'communication and cooperation; an illicit sexual relationship'. Delving further and making sure everything is 100% above board I can also tell you the word illicit is defined as 'unlawful, not allowed'.
Well let me assure you nothing unlawful or sexual happened between Elizabeth and me. After drinking plenty of beer in Melbourne she agreed to take a taxi back to my flat for a cup of coffee. However this tentative agreement fell apart when, in my exuberance, I raced across the main street of Melbourne, inebriated, to hail a cab. Or perhaps she reneged on our agreement because I had asked her to pay for the taxi.
Well, what do you think?
Great Ocean Road
Don't worry. It is not the end of the story. By the time we reach that point I will have wished it was…
Elizabeth was in Melbourne to show Edna and Edith the Great Ocean Road, a tourist attraction a half days travel away. My guidebook described it as 'one of the world's most spectacular coastal drives'.
As I did not possess a car I invited myself along; I would not get a better opportunity to visit this scenic part of Victoria and they needed someone who could drive their cheap car without damaging its gearbox.
As we set off on our grand adventure along the Great Ocean Road I was in a buoyant mood. I had just secured myself a three month contract at a Funds Management firm in Melbourne. This was a considerable weight off my shoulders.
We drove a couple of hours out of Melbourne, past the footy town of Geelong, past the world famous for surfers Bells Beach and past the start of the Great Ocean Road. By this time it was dark. We stopped for the night at a youth hostel on a secluded hill amongst the Australian bush.
I was keen to go to the local pub and celebrate my success in securing a job contract but Elizabeth was not so keen. She was turning cold and just went to bed.
The next day we feed a crowd of cockatoos that had arrived at the hostel with the smell of free bird seed. We then set off along the Great Ocean Road heading for the Twelve Apostles. These were rocks structures sitting on the edge of the sea, having been separated from the nearby land by the water's undercurrents.
Needless to say that with me been a Japanese tourist and with Elizabeth been from South Korea we took plenty of photos. It was then back to Melbourne where we said our goodbyes. The three of them were driving up to Queensland to begin another fruit picking / packing assignment. I was due to start my new job.
But the start of my new job was still another ten days away.
Perhaps I could fly up to Brisbane to meet up with Elizabeth in the interim?
There was no hurt in asking.
Late for a Meeting
It was organised.
I was to meet Elizabeth in Brisbane. I was to fly there on some cheap airline and Elizabeth was to drive northward in her cheap car. From Queensland's major metropolitan city we would make our way to nearby Fraser Island.
Well, the next news came as a surprise, but it shouldn't have.
Just before I was due to book my air flight I rang her from Melbourne. She answered the phone and replied she would struggle to meet me in Brisbane as her car had broken down in the northern suburbs of Sydney. She had worn out the car's clutch, unable to change gears. The car was a write off.
I figured our Queensland rendezvous was in serious jeopardy. It was time for me to take some decisive action.
I decided the best course of activity was for me to hire a car in Melbourne, drive up to Sydney and take her and her female cohorts northward. Elizabeth agreed and told me that if I left Melbourne at 3 pm I should get to Sydney by about 1 am the next morning.
I quickly found a cheap car hire company located at the top end of Melbourne's central business district, near the Queen Victoria Market.
I filled out the forms, paid the deposit and asked the quickest way to Sydney. The receptionist did not know. She asked the company's owner, sitting in an adjacent office. He told me to take a series of roads which would avoid the tolls, the traffic and lead me onto a freeway to Sydney.
I took three of these roads until I became lost, had to stop at a shop and ask someone else for an updated version of my directions. Eventually I ended up passing a toll charge camera, on a freeway, stuck in Friday after work traffic, crawling slowly forward. It was past 6 pm and I was still stuttering through Melbourne's outer city suburbs.
Slowly I progressed forward. Eventually the traffic subsided and I was able to travel through the countryside at more than 10 kilometres an hour. At 8 pm I stopped for some nourishment, taking the opportunity to have a decent look at my guidebook map. I discovered I had travelled an incredibly small part of the necessary distance. It could not be possible to travel from Melbourne to Sydney in 10 hours given my experiences so far. I needed some local advice.
Shucks!!!
I was told I was on the wrong freeway. Despite telling the car hire company I wanted to get to Sydney as quickly as possible they had sent me on the scenic route. A route I would be travelling at night, when usually it is dark and you generally can't see a bloody thing.
I was travelling along the Princes Freeway which followed the lower Australian south east coast, adding a considerable amount of time to the journey. I should have been on the Hume Freeway, a direct route that ran inland.
What is worse is the directions from the car hire company should have been 'walk out the door, hop in your car, turn on your ignition, rev up your engine, drive straight ahead for a few kilometres and you will end up on the Hume Freeway. You then just have to keep driving, straight ahead mind you, for the next 10 hours and you will arrive in Sydney'.
Sydney, for me, was a long way off. There was no turning back. I just had to keep trucking along the Princess Freeway. I must admit it looked like it could have been a very scenic route during the day. Parts of the freeway went through seaside townships or small forests where overhanging trees gave an eerie sense of enclosure. But it was night and the most I could see within my dazed mind were the miles and miles of road in front of me. What was I thinking?
I thought of an ironic, pertinent Rolling Stones lyric on their song 'Faraway Eyes':
'I had an arrangement to meet a girl and I was kind a late …'
At 6 am I reached Sydney, five hours behind schedule. Although my mind wasn't capable of much, I remembered the second line of 'Faraway Eyes':
'…And I thought by the time I got there she would be off with the nearest truck driver she could find'.
But there Elizabeth, Edna and Edith were, sitting in a café in Sydney's Kings Cross, waiting to meet me. I should say greet me but that would be a fabrication of the truth.
Elizabeth did not believe my excuse for been late. She assumed I had simply caught a few hours of sleep during my travels. They had not slept much either as they had tried to save on a night's accommodation under the assumption I was picking them up at 1 am.
Tired, we hopped into my hired vehicle and crossed the Sydney Harbour Bridge to find her car which had been left broken down in the city's northern suburbs. Elizabeth eventually decided to leave the vehicle where it was; she could organise for it to be towed at another time.
We all clambered back into my rental car and headed for Brisbane. As I had rented a car with a manual gear I would have to drive most of the way. I was been driven insane; taken for granted.
At 10 pm we arrived at a youth hostel in Brisbane. I had not slept in over 36 hours.
Needless to say as soon as my head hit the hostel pillow I fell into a deep slumber. It was a sleep too deep to dream about the girl with faraway eyes.
From Bad to Worse
We left Edna in Brisbane and the next morning I drove Elizabeth and Edith the extra few hours north to Hervey Bay. This seaside town was the departure point to nearby Fraser Island, the world's biggest sand island.
We booked a 4WD, two-night tour that was leaving the next day. I then went to a Hervey Bay pub for a few beers by myself, planning to mull over my personal problems regarding Elizabeth. I wasn't enjoying her company, I didn't have much more to say to her and she wasn't about to verbally thank me for my efforts in escorting her northward.
But I had travelled too far not to try to make the best of a bad situation.
'Stuff them' I thought. 'Stuff the world and all its inhabitants'.
The next day I was part of a 4WD convey full of British backpackers heading from Hervey Bay to Fraser Island on a barge. Once on Fraser Island the convey drove to a freshwater lake where many people sat in the sun or had a short swim. The convoy then drove past some old shipwreck lying on the sea shore on the way to setting up tents, stocking wood for fires, eating and drinking beer before bedtime. For bedtime Elizabeth and her niece had a foursome with two young British backpackers while I was elsewhere, comatose in my own tent.
The second day was much the same as the first. The convey drove around the island, walked up a lookout, wallowed in some shallow pools, took photos of some dingoes and drunk beer. Some of the backpackers got laid.
I did some calculations and figured that of the nine people on our particular 4WD, which included Elizabeth, her niece and the remainder of the foursome, I was the only one who did not experience any extra curricular activities.
'Stuff the world' I thought.
On the third day of the tour the 4WD convey returned to the hostel at Hervey Bay. I looked forward to a good nights sleep.
As the financial cost of hiring the car one way to Brisbane was exorbitant I also looked forward to having to drive all the way back to Melbourne. I had an incredibly long couple of days ahead of me. But sleep was not forthcoming and curiosity killed the cat.
Elizabeth had left her diary on a desk in the hostel room we shared with six others. Everyone else was in a nearby bar getting drunk and curiosity got the better of me. I opened up the diary and discovered, not surprisingly, she wrote in Korean. But her numbers were in English. Logic suggested she had given all her conquests a number rather than a name, rating their performance on a five star scale. She was up to backpacker number 66, not having had time to rate her latest conquests.
I can only guess this 66 would have been achieved in the six month period since she left South Korea after her New Zealand boyfriend, ten years younger, refused to marry her.
It was time for a beer. Elizabeth was in the bar suffocating a new conquest with her lips. I would like to say I was now devoid of feelings but the opposite would have been closer to the truth. In this situation I had no dignity. As an accountant dealing with numbers at least I could say I was not one myself. But this was small compensation when the flesh had full power over the heart and mind.
The whole situation was absurd.
It was an absurd situation I had plenty of time to reflect over the next two days as I drove all the way back to Melbourne. Arriving back at my flat late on a Friday night I took note of the car's odometer. I had driven 4,462 kilometres in a little over a week.
I emailed my cousin Peter who was living in Vietnam to tell him my story.
Here is his reply:
That's one of the reasons I like Vietnam. Women treat you like a king, not like shit. Bad luck about your recent experience. The same thing happened to me in Singapore. I came back from Thailand and found my girlfriend in bed with a mate of mine - the same day another mate stole five grand from me and the same day my boss told me to piss off when I rang up for my insurance claim (for my cut off finger when I was deep sea diving).
I went straight to the insurance company in Jakarta, told them the story, got my claim, gave the Thai cops a small hand-out (about $500) and they arrested my mate, put him in jail and I eventually got the five grand back (I had to pay my lawyer 20 %). As for my girlfriend, never saw her again.
Pete