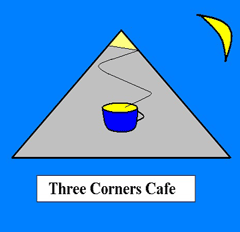 AUSTRALIA - THE "LIFE OF A LAWN BOWLER" TOUR
PHILLIP ISLAND
"WALK THE LONG PARADE"
A few hours by bus from Melbourne, Phillip Island was famous for its penguin colony. At night, just after dusk, penguins came in from the sea and waddled up the shore to their nestling place upon the banks of the beach.
My original intention was to visit Phillip Island, sit in a dug out and witness this spectacle. But when it came to the crunch, as usual, I didn't want to pay for the entry fee. Instead I went for a big walk from the centre of the town, past the penguin parade tourist site, towards some hill that sat in the sea.
The guy at the hostel reception had told me it would be 'just a 17 kilometre walk there and back'.
I could have hired a bike but if I was told by an Australian that it was just 17 kilometres then I thought I might as well walk. Besides someone might stop and offer me a free lift along the way.
Alas no.
I made it to the hill by lunchtime, walking the entire long distance, feeling slightly weary. The hill had a few walkways and a few penguins loitering about in their nests. But besides that it was going to be a long walk back to town.
I was exhausted but edging ever closer to my return destination. Eventually, obviously feeling sorry for my half limping form, a van stopped and offered me a ride back to my hostel.
"Fair dinkum" he said as I climbed into the van.
"I've past by you about ten times on my way to various jobs and watched your slow progress, going nowhere. Are you insane?"
It was a question I had asked myself many times before but this time I did not have an adequate reply.
"From New Zealand are you?" he continued with his friendly questioning.
"Have you been to the super bike races on Phillip Island? If it appears an Australian isn't likely to win one of the races then you will generally find the crowd will support the next best thing; a Kiwi winning the race. I suppose the same sort of scenario occurs in New Zealand?"
I wanted to tell him that if a New Zealander couldn't win a race then the next best Kiwi scenario would be an Australian falling off his bike. But I had my lift to consider, my feet were blistering and my hostel was still a couple of kilometres away.
I kept quiet.
It was just the right thing to do in the circumstances.