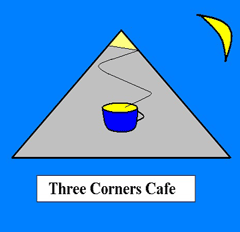 AUSTRALIA - THE "LIFE OF A LAWN BOWLER" TOUR
PORT MACQUARIE
"SOFT SANDS"
I was travelling long distances again. But still the time spent in buses travelling up and down the New South Wales coast was nothing in comparison to my Fraser Island ordeal.
I thought back to that distant part of my life and the punishment I took driving from Fraser Island to Melbourne after everything had become perverted and pie shaped. I had stopped off at a petrol station on the south side of Brisbane to ask the attendant the quickest route to Melbourne.
"You can't travel by car down to Melbourne" he had told me. "It is too far".
"There is no distance to far for love and lust" I had replied; monotone, talking mainly to myself.
Less than two days later I was back in Melbourne. As I had only hired the car within the states of Victoria and New South Wales I needed a ready reply should the car company made some sort of statement about the odometer reading. I shall have to tell them I took the scenic route, found myself lost, discovered a couple of detours, stopped but the odometer kept running. I just hope they believe me.
******
Back to the present tense: I was staying in Port Macquarie, a seaside town a few hours south of Coffs Harbour. The centre of the town spoke of affluence, a gentle breeze from the shore whispering the secrets to investing or spending one's wealth.
A row of beaches hugging the sea led to a small lighthouse. It looked like a good day's walk. A nudist beach, a secluded cove, white sands, then over rocks and small hills I climbed till I reached my intended destiny. Scenic splendour, I was now a lover of nature who would listen to her anger as the waves crushed down upon the shore. She could sweep you away in her engulfing embrace; drown you by casting her strength towards your heart. I kept a safe distance away, staring out to the horizon, fearing to touch that which I could not entirely see.
In another part of town was a koala sanctuary, another symbol of Australia. Progress had encroached upon their natural habitat and left them defenceless to the power of the dollar. I found them placid creatures, appearing to sleep most of the time; not much to see here but an interesting, worthwhile cause nonetheless.
It was time to head back to Melbourne.
From Port Macquarie I caught a series of buses back south. In front of me, on a night bus, sat two young female backpackers from Canada. They began talking to some other tourists their own age. The males tried to be intellectual, add some intelligence to the level of the conversation.
"Don't think we care for any of your intellectual nonsense" one of the Canadian backpackers replied. "We don't care. We are in Australia simply to party."
Brutal honesty: who could complain?