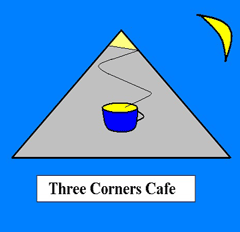 ASIA & CHINA - THE "KEEP ON SMILING" TOUR
VIENTIANE
"STATUES IN THE PARK"
I woke up the worse for wear, but better than expected.
I had to catch a bus to the capital city of Laos, Vientiane. Vientiane was not a tourist trap as such, just on the path to somewhere further south. Unfortunately the path was well beaten and I was having trouble securing a ticket out of Vang Vieng.
Late last night I had decided the life of a Laos DJ was not my best option. Today I had to escape its clutches, get back on the tourist trail, no matter the obstacles, such as been barely able to walk.
I was standing at a clearing, a mixture of gravel and dried dirt that called itself a bus station. Life took pity on me and I was given a seat at the back of the bus rather than having to carry a small wooden stall onto the bus, a stall used to slump oneself upon in the centre of the aisle.
The ride felt long and unpleasant, with no-one overly ecstatic. Upon my arrival in Vientiane, the weather had become increasingly humid and I hid in a cheap, unfriendly hotel with little to no running water.
The next morning my first task was to change location. After moving to another hotel around the corner, I then literally hit the streets, walking to my tourist destinations and ticking them off.
There was the Patuxai, Vientiane's answer to the Arc de Triomphe. Then there was the Pha That Luang, a golden national monument to Buddhism and sovereignty. And then finally there was some other wat or temple.
That would do for the day. I had to get back to the hotel, recuperate, consume a meal on the river banks of my old friend the Mekong River and then chat with another tourist, who was close to my own age. He was from Manchester, proudly wearing the blue coloured football shirt, pumping out his plump body, friendly as long as no questions were asked pertaining as to how he financed his travel.
He just replied with the question of whether "I had ever used a cellular phone."
"Well it was 2007 and no I had never used a cellular phone. So what was the question again?"
******
I was due to leave the next morning on another bus heading south; east and then south to be exact. But the bus never showed up. I had a day to waste in this non-tourist trap, called Vientiane.
I was told to visit Buddha Park, created by an eccentric, filled with Buddhist and Hindu sculptures, 25 kilometres away. It would mean I would have to navigate the local bus transport system, with its local language characters signposting destinations I would not be able to comprehend. I might as well be trying to land on the moon.
It was not long before I was sitting down at the local bus station, head in my hands, contemplating my predicament. People were approaching me, selling watches, shaving razors and neck chains. But none of them spoke English.
Finally a bus conductor, realising I was the equivalent of a free meal to a hungry dog, attracting all sorts of dodgy characters from all corners, approached and asked in mild English where I hell did I want to get to.
"Buddha Park!" I stated.
He ushered me forward, towards the correct bus.
And that is how it is done.