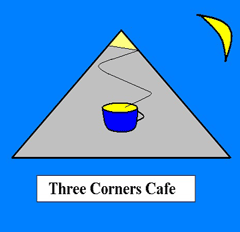 ASIA & CHINA - THE "KEEP ON SMILING" TOUR
KO SAMET
"BACK TO BUDDHA AND THE BEACH"
I flew into Bangkok from Calcutta and had a week to pass before 'I made my way by air' back into Vietnam and more specifically Ho Chi Minh City.
Much to my surprise, while I had been travelling China I had kept in contact with my cousin's Vietnamese sister-in-law. Thus the purpose of the visit to Vietnam was to 'see what may happen'; leaving 'no stone unturned' in my quest to create a smile.
Originally I had thought of completing my trip with a sojourn to the islands of the Philippines or the Cameron Highlands of Malaysia, but after travelling for five months I was exhausted. It was also approaching Christmas and visiting people I knew seemed, to me, a much simpler existence. Landing in Ho Chi Minh City might mean I would have to stomach my cousin implying I was a loser, wasting my life, but if I could spend my days relaxing and drinking beer, then it would be worth it.
But I still had a week to waste…
Within Bangkok there was a visit to Wat Pho, a temple complex housing the largest collection of Buddha images in Thailand. It also housed a 46 metres long reclining Buddha, relaxing on its side, like I should have been. But instead I was once again in the familiar territory of been hassled by Thai tuk tuk drivers, trying to relieve me of my cash.
I had done a round trip of South-East Asia and was back where I begun, transported in time, a full circle completed. There had been no reincarnation, no defining moment that was going to change the course of my life. I had not even learned to smile. Instead I had been down the rivers and through the rice fields and was nearing the end…with the only thing left on the bucket list of my life been a 'group orgy involving a number of high-profile Japanese porn stars.'
After that it could all end…
In the fiery haze of an early morning sun-rise, molten lava streaming down from the mountains, I was trying to out-run my impending fate but the encroaching sea surrounds.
Now I am on another mini-van tour group, heading out of Bangkok towards what was, from 1350 to 1767, the cultural centre of the emerging Thai nation. Ayuthhaya, lying at the convergence of three rivers, housed a number of temples and another lying Buddha.
All these lying Buddhas were starting to piss me off.
It is what I should have been doing, instead of going to all these tourist sites, with their historical significance and important information.
And with that, the next day, I was on a seven hour journey to the island beaches of Ko Samet.
Looking for that fiery sunrise…