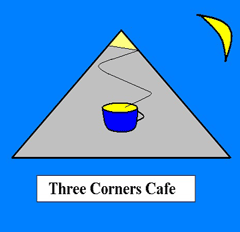 ASIA & CHINA - THE "KEEP ON SMILING" TOUR
KATHMANDU
"BATHS AND BOOKSTORES"
After saying 'sayonara' to our Tibetan tour guide, the four of us had a few beers and then hunkered down for the night at a Tibetan border town.
For tomorrow was another day, in another country, the last leg of the journey towards Kathmandu, Nepal.
It was a day to be defined by authority, or the lack of it.
But first we had to pass through Chinese customs, with Richard lagging behind, busy taking photographs. That was until he was reprimanded by a Chinese customs official pointing to a sign stating 'No Photographs' and we eventually moved on.
Into a taxi van that criss-crossed the boulder-filled river border, then through Nepalese customs and then we somehow, surprisingly, found we had left China beyond. China had stayed behind its borders, its influence below the surface of the skin, seeping into our thoughts, with the change into Nepal stark.
It was into a new beginning, into a new world of chattering chaos, as we made a bargain with a taxi driver to take us the remaining 70 kilometres to Kathmandu. The mountains had disappeared; replaced with lush green vegetation that clung to the surrounding hills.
Fresh clean air blew through the open windows of the taxi, a smell of nature, freedom and change.
Nothing was going to stop us from reaching our target – not the group of kids, five kilometres from the border post, holding a thick, steely rope across the width of the road, trying to extort funds from the taxi driver; nor the soldiers within the outskirts of Kathmandu, signalling for the taxi driver to pause in order to finance their retirement plans.
We were hurtling forward, following the lead of the taxi driver; rebels in a land of corruption, chaos and dismantled infrastructure.
Until we arrived into the tourist heart of Kathmandu, and the fresh clean air had gone. The rebels were still there but we were no-longer part of them.
******
Upon our arrival in the Kathmandu accommodation district of Thamel, we went our own ways, finding seperate hotels, with Richard specifically wanting a room with a bath.
But we agreed to stay in contact and meet that evening for dinner.
Unfortunately for us, Joseph had been to Kathmandu previously and had been banned from most of the eating establishments.
How to get banned from Kathmandu eateries:
Complain about the food – stating you asked for fried not grilled or the yogurt is too acidic
Threaten to ring the police while accusing the restaurant of charging too much corkage
Order food but refuse to eat or pay for it, deeming the waiting time excessive
So that just left visits to the tourist sites (Temples and Squares) or the local English-language bookstore on our list.