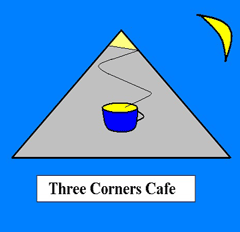 ASIA & CHINA - THE "KEEP ON SMILING" TOUR
EVEREST BASE CAMP
"WAS WE COLD"
Leaving Lhasa
It was a trip – the four of us plus a driver, four-wheeling it from Lhasa, Tibet to Kathmandu, Nepal, stopping off at Everest Base Camp along the way.
We had met over the internet and then, in the morning, came face-to-face at a hotel foyer in Lhasa.
Strangers, making sure we were all on the same page, we agreed on an itinerary and price range and then delegated the task of hitching up a Lhasa tourist operator to Richard.
Richard, a former craft beer entrepreneur turned Zamboni operator, was from the state of Oregon, USA. Into his late 40s, with a vision for one day sailing around the world, he had recently sold his house in the United States and set off to explore China, Tibet, Nepal and a new girlfriend in the Philippines.
Another of the group was Joseph, into his early 60s, a constant traveller and food-critic from Italy.
By 5pm that evening, when Joseph told us he had found a cheaper better tourist operator than Richard, it became apparent there might be some tension within the group.
A power-struggle.
But Richard, to his credit, managed to ease any potential conflict. Cashed up and of the opinion the experience was more than the cost, he generously offered to pay the difference.
Otherwise we were going with Joseph's offer.
But Richard was our leader, a leader like his grandfather who was actually the founder of some huge religious cult in the United States.
Beating his own path, through Tibet into Nepal, we began our journey of discovery with Richard's bank card been swallowed by the bank's ATM and then waiting till morning for it to be recovered.
Then we were off … and within a few hours the four-wheel drive was on a steep incline, winding its way up and over, until we came to the edge, inching over to the other side. It was Yamdrok-Tso Lake, turquoise blue surrounded by arid, infertile brown, a contrast of colours.
By the side of the path, above the lake, stood a yak. It was in fancy dress, standing stationary, waiting patiently with its owner, a small boy, enticingly offering a photo opportunity in exchange for cash.
No-one else seemed in sight, isolated; until a dog in fancy dress appeared, also with its owner attached.
Out of no-where, there was no hiding.
Our leader took a photo, paid the fee and then once more we continued our journey…
Towards Everest Base Camp
We arrived in Gyantse late in the afternoon, with enough time to visit the Pelkhor Chode Monastery before it closed for the day.
It felt like visiting a Sunday church, dark and shrouded in shade. More fascinating was the wall, coloured red, on the arid hills above, protecting the valley below from the marauding forces that never arrived.
In the night, over the mountain range, gathering steam on the decline, hurtling forward, a flood of rage, they were going to drown the valley below in the blood of strangers, with their knives and their swords, glistering with reflective rage.
But they never came…Gyantse was too far away, isolated; the land worthless and not worth the price of misfortune or misadventure.
Better to just stay the night and then, oin the morning, move forward on the tourist trail towards another town and another monastery, this time in Shigatse, the second-largest city in Tibet.
Rather than visiting the actual monastery I decided to walk around it, taking crass photos of people lying on the ground, pushing themselves forward, meditating through their prayers.
It was a sight to behold and I felt I should not intrude.
But I did anyway …trying to take photos but unable to get the correct angle.
Round and around, crawling on the ground…we left them behind to continue onwards.
Forwards in the four-wheel drive towards Everest Base Camp.
Everest Base Camp
That morning after spending the night in a home-stay within a dog bitten town, using droppings for fire fuel, and sleeping in our clothes, including woollen hats, we had to decide if we were going to spend the night at Everest Base Camp.
Richard was of the negative but as Everest had special significance for me as a New Zealander, with a New Zealander been one of the first to ascent to the top of the mountain, I was of the affirmative.
We left early that morning to catch the sun rise, for a couple of hours drive and when we got there in the early morning Everest Base Camp was deserted, ad sub-zero in temperature. Everest was very impressive. Stands out from other mountains in the range and perfect triangle shape.
Accommodation would have been nothing but an empty prefabricated shed and after taking our obligatory photos would have had nothing to do but freeze post the lunch hour. No gloves so checking photo OK before hands freeze and then another camera shot.
Richard back in car and I am not far behind. Joseph wants to stay for the sun on other side of mountain at 2pm – another four hours away. Were going to stay in Monastery about 8 kilometres away but no heating and sit in cold under the mountain all day and night.
Decide to go to border so four day trip instead of five and another 8-10 odd hours of driving left. We stop at Tinjo for lunch after driver takes us on another ride that didn't come down on. Impressive scenery – mountains in distance, arid lands and hills.
After lunch to border.
Last two hours of road to border spectacular scenery – mountains etc. Arrive at town about 7pm and let us through. Road is a windy road between the mountains. A gully with large drops to river. Chinese working hard. Only last half an hour is too dark to see scenery. Best scenic driving day ever. Joseph in front as 59. Arrive in border town and have a beer.