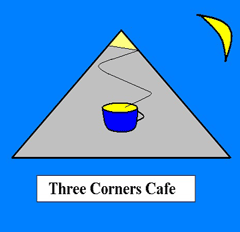 ASIA & CHINA - THE "KEEP ON SMILING" TOUR
LHASA
"THE CIRCLE NEVER CLOSES"
The landscape along the Tibetan plateau was a blank canvas, a desert of snow, flat arid land, unending.
That was until the train arrived in Lhasa during nightfall, 31 hours past leaving Xi'an and I traversed the remaining distance in a taxi towards my hostel, passing roadside billboards advertising Budweiser along the way.
It was late next morning, 10 am, when we, the town-folk, awoke; everything was still in a slumber, slow-paced and sleepy.
The sun rose softly, followed by the slow burn of the impending day.
After breakfast by the warming hostel stove, I walked the short distance down the hill from my hostel towards the Potala Palace, once the seat of the Tibetan government and the former winter residence of the Dalai Lama.
It was now a bare shell of a building, a thousand empty wooden rooms with high arches, the sun rising through the windows, eventually making the place feel warm and lived-in.
But by that time I had left.
Walking back into the heart of the town, with only a population of approximately 120,000, the Chinese with their 1 billion were taking over.
Building the buildings, supplying the shops and carving out commerce.
And who could blame them?
Tibet and the city of Lhasa were a wasted resource; an opportunity for tourism in the high thin air of nothingness.
For there was nothing or nobody here.
I figured they must all still be in their slumber, still sleeping.
Until I found myself at Barkhor Square and witnessed a mass of humanity in the hundreds, in a circular pilgrimage, round and round and round the periphery of a temple.
The pilgrims were in a trance; focused, other-worldly, mystical if slightly unclean.
Round and around, a tourist opportunity, but still no work was been done.
It must be left up to the gods or the Chinese.
And the Chinese were winning.