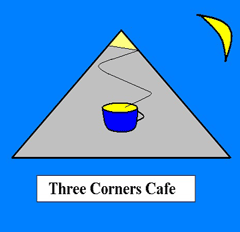 ASIA & CHINA - THE "KEEP ON SMILING" TOUR
DATONG
"A RELIGION TO LEAN UPON"
Tripping off the train, I was met by a representative from the China International Travel Service (CITS).
I had just landed in Datong, 350 kilometres east of Beijing. The city, a coal-mining mega-city, was another diversion while I waited for my Tibetan visitors permit.
The guidebook described the city as thus -
'Datong is the poster child for all that's environmentally wrong with fossil-fuel addiction.'
The guidebook continued and expanded –
'The uplifting remains of times past are balanced out by sulphurous air pollution, contaminated groundwater and suburban slag heaps that grow by 80 million tonnes annually.'
Yet here I was.
To exacerbate matters I allowed the communist-run China International Travel Service (CITS) organise my accommodation.
In a room on the 6th floor, across the road from the train station, with a toilet down the hallway, a shower on the 8th floor, a rug for a bed cover, a pillow case covered with a stranger's facial hairs and no room key.
Never learning from my multiple mistakes and doubling down, early the next morning I let the China International Travel Service (CITS) organise my activities for the day ahead.
It was a minivan day-trip and heading out of the city, passing communities living in mud-brick huts, it did not look good.
Until the minivan tour group reached the Hanging Monastery – ancient, crumbling temples built into a cliff; protecting themselves from the 'climate-warming' floods rushing down the canyon, due to arrive any time soon.
Then after a meal of Chinese hot-pot it was back into the minivan and onwards towards the Yungang Caves; the caves housing a series of grottoes, apparently the earliest Buddhist carvings in China.
Not dissimilar to my accommodation in Datong.