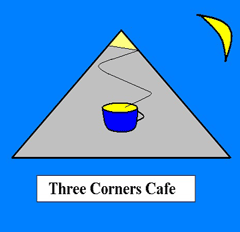 ASIA & CHINA - THE "KEEP ON SMILING" TOUR
CHENGDE
"PRISTINE PARK"
It took five hours to travel the 225 kilometres north, from Beijing to Chengde, in a sleeper train, during the day. The alternative was to stand, but it still took the same amount of time, feeling like an eternity.
Shortly after arriving in Chengde, I was more than a little bit suspicious when I was approached by an attractive Chinese lady offering me a hotel room for $US15. As the guidebook said there was no backpacker accommodation in town, a hotel room for $US15 seemed strange, but I still followed her, despite my better instincts.
A short while later I was standing in a hotel reception, accepting their offer of a mid-class hotel room for US$15, still waiting for the catch.
But it never transpired.
I figured it must be because the season was getting closer to winter and my location was getting closer and closer to the Artic, not far off from freezing cold.
Ironically, or perhaps not, Chengde was one of the previous Chinese dynasty's summer resorts.
Enclosed by a 10 kilometre-long wall the emperors cavorted and hunted in an enormous park-like garden, to this day still filled with lakes, deer and temples.
But now in the cold, everyone was either falling asleep or falling apart.
Except me.
I was still full of life; like a deer been stalked.
******
Chapter 4