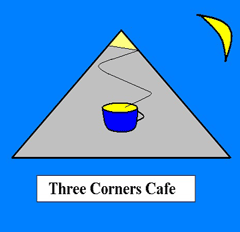 ASIA & CHINA - THE "KEEP ON SMILING" TOUR
BEIJING
"THE LONG WAIT"
It was an overnight sleeper bus that unfortunately also took all of the next day. An unwelcome lie in, laying there prostrate in the lower bunk of the bus, frustrated, stuck in traffic, expecting to arrive in Beijing for breakfast and now the early autumn evening was closing in, claustrophobic.
Finally the bus arrived in Beijing and I managed to find a cheap hotel within the enveloping darkness, shadowed by the streetlights. The hotel was within walking distance of Tiananmen Square, the bureaucratic, autocratic epicentre of Beijing and the communist committee.
For while I was in Beijing that was my goal – to wait, to immerse myself in paperwork, forms and wilting queues; perhaps replace my misplaced passport and its associated Chinese visa along the way.
Then there was the need to organise a tourist travel permit for the autonomous state of Tibet…
So early the next morning I took a local bus to the diagonally opposite end of town; to the New Zealand Embassy.
Here I was given the synopsis – it would take a US$300 upfront fee and a five working days waiting period to replace my misplaced passport. Then I would have to visit the Chinese Entry and Exit Bureau, situated in another part of town, to get my China visa replaced. This could take another week.
..I was still focused on the US$300 upfront fee and the five working days waiting period and it was precisely here the planned discussion turned into slightly heated argument; with the subjects revolving around bureaucracy, bullshit and highway robbery.
But eventually I calmed down; bureaucracy always won in the end.
Even Rocky would not win that fight.
******
Given the scenario and situation, it was time to take the opporrtunity to be positive.
To use the spare time I had to be a tourist; rather than someone who just slept on trains, boats and buses.
It was time to visit many of the numerous tourist sites Beijing had to offer, such as the wide blank expanse of Tiananmen Square, the adjourning Forbidden City, the Royal Summer Palace and a couple of parks.
But if I was going to be positive then there had to be rules.
The Rules
If I was approached by a pimp or a dodgy salesman selling me a fake Rolex watch I was entitled to tell them to "F..k off."
Strangers who approached and started to say "Hello, what country are you from? I am a student…" were to be met with the response "Piss off."
And finally, if a dodgy saleswoman invited me back to her tea house to sample its local wares or a prostitute wanted me to use her services, I could respond with a more polite "No thank you."
It takes plenty of effort to get US$300 out of the system.