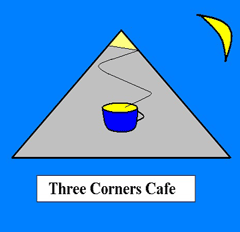 ASIA & CHINA - THE "KEEP ON SMILING" TOUR
BEIJING
"THE LONG WAIT"
It was an overnight sleeper bus that unfortunately also took all of the next day. An unwelcome lie in, laying there prostrate in the lower bunk of the bus, frustrated, stuck in traffic, expecting to arrive in Beijing for breakfast and now the early autumn evening was closing in, claustrophobic.
Finally when the bus arrived in Beijing I found a hotel within walking distance of Tiananmen Square.
Over the next few days I would have to saddle up close to bureaucracy and replace my stolen passport and Chinese visas as well as obtain a travel permit for Tibet.
But first things first and next morning I was off to the New Zealand Embassy, situated on the other side of city, with the goal of replacing my stolen passport.
A US$300 upfront fee and a five working days waiting period.
For what?
A planned discussion had turned into slight argument, revolving around bureaucracy, bullshit and highway robbery.
But it was to no avail.
I would have to wait five working days, which given the last time I had actually worked five days was 18 months ago, was, to me, a lifetime. Perhaps to the bureaucrats it felt like less - passing papers over borders; physical, artificial and mentally construed from imagination.
Anything to keep busy.
Such as visiting the numerous tourist sites of Beijing – from numerous visits to the wide blank expanse of Tiananmen Square, a walk around the adjourning Forbidden City, a journey to the Summer Palace, throw in walks to a couple of parks and numerous outings to the nearby McDonalds for a caffeine fix and I was just about done.
I would have to put up with dodgy salesmen selling me fake Rolex watches and even dodgier saleswomen inviting me back to their tea house to sample their local wares, I had previously decided to escape.
People come up to you …"hello. What country are you from. I am a student…" Like Shanghai. Tell them to piss off or ignore them. Don't know if been rude but don't take chance. Guy's offering lady's massage also at night. Notice the students circle around to be in your path. What they are after I don't know besides money… one tour guide, take to shop?
Next day get passport and go to Chinese Exit and Entry Bureau for visa. Hope my charm and bad luck get visa time reduced- no. Have to wait another week. Why are they so fucking slow. What details of mine must they check? Lady at New Zealand Embassy in Beijing said the police form I have said…Reporting of loss of passport…things are not stolen in China; they are lost.
was sick with a dodgy meal.
Also Tibet visas.
With just one thing to cross off my list…the Great wall of China.