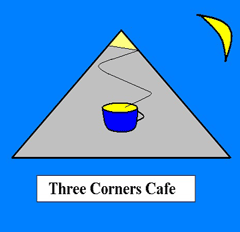 ASIA & CHINA - THE "KEEP ON SMILING" TOUR
SHANGHAI
"STOLEN"
I awoke feeling weary, worn down, tired from being forever watchful.
They were everywhere; on the subway, in the streets, within the shadows.
Humanity, hell bent on causing me harm.
But on this day, I had reached my limit and did not care.
I walked toward the Huangpu River, running parallel to the Bund, Shanghai's commercial embankment.
The river weaved her way forward, carrying commerce upon her broad shoulders.
Wide, there would be no embrace.
I stood back and watched as huge freighters plied their trade; carrying containers to unknown destinations around the world.
It could be Cairns, Chicago or Inner Mongolia.
It did not matter for it was commerce; tall buildings and skyscrapers that reached for the sky.
A bout of fantasy before reality struck.
******
She was gone. She had disappeared, never to be seen again.
My day-bag, carrying my passport, my guidebook and my travellers cheques had been stolen.
I had been sitting in a fast-food restaurant, choking on a chilli, close to the exit, when a waitress had tapped me on the shoulder.
She had motioned at the floor and my eyes had followed.
Empty space, something was missing; something which I couldn't quite solve.
My day bag!
If I wasn't so weary of been watchful, I might have looped its straps around my restaurant seat.
But no! Not on this day!
It was gone.
Nothing to do but ask the restaurant staff to call security, then sit in a police station for a couple of hours while my motivations for reporting my bad stolen were held under the bright glare of scrutiny.
For nothing is stolen in China, everything is merely lost.
There is no corruption, no smog nor pollution.
Just the naïve Western travelling tourist, feeling shattered, tired and worn-out.
Please close all the exits and turn off all the lights.