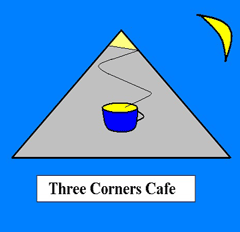 ASIA & CHINA - THE "KEEP ON SMILING" TOUR
HANGZHOU
"STATUES BY THE LAKE"
I was heading ever slowly towards Shanghai, planning to stop off at Hangzhou, one of China's premier tourist cities, along the way.
But first I had to get there.
Trying to get from one town to another is never easy and on this day, after asking the location of the bus station, I was pointed in 'that direction' by the lone taxi driver, alert as a feline cat, sitting in his cab, having already watched me approach. Taking the cab driver's advice, I walked aimlessly in 'that direction' for a few hundred metres, until I heard the purr of the taxi cab following close behind.
While I had been walking, he had captured another passenger and wanted more.
A reduced rate, a split fare, a beguiling stare, a spell, licked lips; acknowledging I had no chance of finding a bus station, I accepted.
What.
Into the cab, reversal, changing direction, turning corners, confusion; I am sure I passed a bus station diagonally opposite and opposed to any advice I had received, but everything was now to no avail.
We were within the process of being transposed and transported, through the tunnels, under the mountains and beyond comprehensible range.
******
Numbers, so many numbers, enough to get lost when you know you are only 1,134 metres from your chosen destination, but still there is no address with any comprehensible logic.
A feel, a feeling without words; for it has no intrinsic value yet means everything to the one you love, yourself.
I had confused too many people, and some would call it quits, but not I.
I had more to accomplish.
A walk around a lake and a visit to a tea museum; except the museum could not be found and to add insult to injury, its entry was apparently free.
Instead I only found an inner city tea plantation of questionable size; for the museum could not exist and must only be a fabrication of my mental facility.
Like that feeling; of love and of loss.
A setting sun that never rises again.