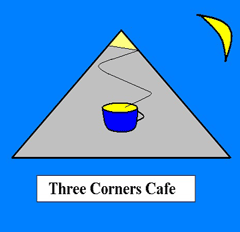 ASIA & CHINA - THE "KEEP ON SMILING" TOUR
HUANG SHAN
"CLIMBING UP TO THE CROWDS"
It had begun with more steps, one step up the mountain, one step at a time.
I was reaching for heaven, taking the long way, drenched in sweat.
It had been foretold, by those who had travelled this distance before, that one day we would all rise up through the clouds.
But today was cloudless, with clear blue skies; perfect weather for discovering our fate.
An angel in knight's armour; a demon in the clothes of a man.
Tomorrow some would return to their children and never be at this time again.
Others would keep on climbing, one step at a time.
Or one step then back.
The heavy burdens upon their back bringing them down.
On the slide of age and frailty.
Beyond the years of our youth.
The mountains of this world making us all seem insignificant and small.
The sky and the clouds and the sun and the moon.
A dream of a world beyond imagination.
Never touched.
******
I had travelled slightly north of Wuyuan to arrive at the base of the Huang Shan (Yellow Mountain) mountain range.
In the early morning I began my climb, step after step. In peaceful solitude, head down, looking at the autumn leaves at my feet
Until I caught up with the Chinese tourist crowd.
Nirvana.
Peaceful solitude.
Drowning in claustrophobia.