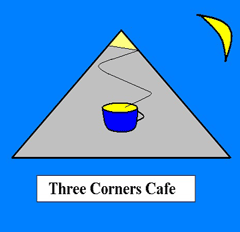 ASIA & CHINA - THE "KEEP ON SMILING" TOUR
GUILIN
"LAND OF THE KARST LIMESTONE"
It stated touts appear at every turn, on every corner, on every street, on every beat.
At 5 am?
In the damp dark I was squinting up at street signs, under the dull street lights, trying to match the street sign's Chinese characters to the map in my guide book.
5:45 am and it was still dark, my eyes and neck strained, the bemused touts, still standing beside their taxis, having watched me complete a half circle around the train station from where I had started, looking on.
They were watching from a distance, none having the courage to approach and feel the wrath of their co-conspirators, for fear of breaking the spell.
But I still had at least 12 hours up my sleeve; 12 hours to find my hostel before it became dusk. In the meantime I had found a river, its reflection glistering in the pale moonlight. There were a couple of rivers etched in my map, one leading to my chosen hostel.
If you do not hear from me within a couple of weeks, send the search party. I am reasonably certain I will still be in China, somewhere…
******
The city of Guilin is famous for its touts, its rivers and its rock formations. So far I had avoided the touts and negotiated the rivers.
I was now walking back towards the hostel after visiting the rocks, or one rock in particular, encased in a park called Solitary Beauty Peak. It was peaceful, calm and serene, like a relaxing massage easing your strains and taking the edge off your worries.
Which was a worry in itself with so many touts about.
One had to be careful.
I was taking a break from my walking, sitting on a bench, consuming a coke, when I was approached by a Chinese male aged about 40.
"Where are you from" he asked politely.
"New Zealand" I replied politely.
"New Zealand is a pleasant country. I go to an exchange course there. I am a professor."
As I was not particularly interested he continued.
"I am a professor of what – Chinese calligraphy" he asked and then answered his own question.
I was fading, my mind becoming numb, thinking of the calories of consuming a coke compared to a beer.
"Come meet my sister who owns a tea shop and help her with her English. She has a tea shop across the road."
At the mention of his sister my interest was piqued and we crossed the street to enter the tea shop, glass containers filled with tea, lining the walls.
Tea for China.
So much tea and so little time.
"Perhaps you would like the opportunity to purchase authentic Chinese tea at US$30 for 200 grams?" The polite professor asked.
It sounded like a lot of money for so little tea.
And his sister looked married; offering no chance of a whirlwind romance, hotpot under a starry sky.
It was time for me to finish my second helping of free Chinese tea and leave.
An authentic, but slightly confusing Chinese experience in hand.