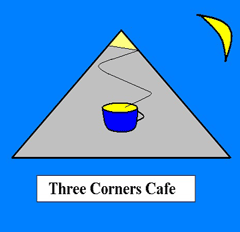 ASIA & CHINA - THE "KEEP ON SMILING" TOUR
FENGHUANG
"RIVER FLOWING"
Pushing through the crowds I searched for an empty seat on the train but they were all taken; standing room only, in the aisle, for seven hour journey. Until upon the sixth, feeling the spirit, someone offered me the edge of their seat to rest upon.
It was a Chinese holiday and everyone was heading everywhere.
Darkness outside and when the train came to its final halt, those left aboard, disembarked. They followed their leaders, gathered themselves into a harmonious group, climbed onto a waiting bus and were off, leaving me alone.
I was in a town called Jishou, described in the guidebook as a place that 'has little to divert travellers'. It was but an hours drive from the tourist town of Fenghuang.
Late, tired, dusty and dirty, I had just managed to drop my backpack on my recently acquired Jishou hotel room floor, when I received a call on the telephone by my bed.
It spoke in Chinese so I hung up.
Then there was a knock on my door.
It was a very attractive lady with huge breasts, inviting herself into my room by making the internationally recognised symbol for sex. It was followed by the internationally recognised symbol for money.
She had me at the first part but then lost me at the second.
******
Next morning, up early, showered, shaved, free of the dust and the dirt of the previous days train, I felt refreshed and raring to go.
To Fenghuang, a riverside tourist town of cobbled streets and ancient city structures, an hour by minibus away.
Arriving into the tourist town, it was everything I had dreamed.
Hill country civilisation built around the river flow, spiralling ever into the distance, away.
Structures and architecture showing signs of its age and time, history moulded by its surrounds, an ancient society walled in, a frontier town of trade and prosperity.
It was all there.
Then I had to go; back aboard another minivan heading back to Jishou.
While waiting I began talking to a Chinese student who was majoring in English. He was the first, real patriotic Chinese person I had met – pointing out which countries were respectful to China and which were not.
It was a Chinese nationalistic chant – having been insulted in the past now was their time. China was the wounded warrior now able to fight back.
Except the Chinese were no warrior class – money and family been the average Chinese person's primary concern.
Respect.
******
That night I was back in my Jishou hotel room.
Thinking.
Earlier that morning I had to go through the process of renegotiating, with reception, the price of my current hotel room. Somehow the price went up even though it was going to be the second night of my stay.
Now I was thinking.
Waiting.
Thinking and waiting.
Thinking and waiting and thinking.
'I will never have the opportunity to meet a pair of breasts like hers again.'
Waiting.
But still there was no ring upon my hotel room phone.
Next morning, when it was time for me to check out of the hotel, I found reception had taken a charge of 10 yuan off my room deposit.
"Why" I asked and promptly followed reception back up to my room.
Into the bathroom and to where, previously, a customer-friendly condom packet had been stored.
Purpose-made and ready-for-use.
But not for me.
Instead it had mysteriously been pocketed by someone who shall never be named, ever hopeful.