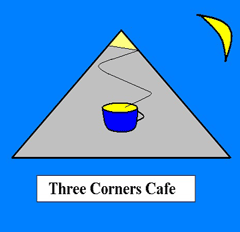 ASIA & CHINA - THE "KEEP ON SMILING" TOUR
THREE GORGES
"NO DAMMING PROGRESS"
Things had worked out as planned. I had arrived in the metropolis of Chongqing, a city in the midst of a transformation, much like myself. I could barely walk; the sharp descent down Emei Shan had put too much of a strain upon my calf muscles. In fact I had nearly fallen over whist manoeuvring my backpack upon my shoulders and finding I could no longer move, causing a ripple of laughter amongst the local Chinese clientele.
While Chongqing was busy erecting multi-storied buildings, the plan for me was to lie flat on a bed during a three-day excursion down the Yangtze River, another of the 'artery of life' rivers prevalent in Eastern Asia.
Chongqing was the port of entry. Large, urban, built upon the river, descending downwards from great heights, I arrived that afternoon in the hope of securing a ticket for a bed on a boat that left that night and succeeded. No tours, no excursions, no day trips and no commissions – once I paid the basic fare, I boarded the assigned boat, found my bed and that was it. With rest, recuperation and luck, in three days time I should be able to walk again.
And so it happened.
Setting off from Chongqing, it was not long before the commission agents arrived at the base of my bunk, thinking me strange for not filling my river cruise with stop-offs at the historic monasteries and temples that interspersed the river bank. However I told them my tourist quota of monasteries and temples was over-flowing, bursting the banks, about to flood.
Instead, it provided a break from my newly-acquired Chinese parents, an older-aged couple nearing retirement, who shared my room. While they left to take their part in the afore-mentioned excursions, it was agreed it would be my task to lie in bed and prove useful by keeping an eye out for thieves who may aspire to possessing their family belongings.
Sipping beer, relaxing, recovering, sometimes the boat was full and at other times, sitting stationary, it was empty as everyone left for their excursions. But when it came time we all made sure to gather up front, on the bow and pay homage to why we were there in the first place.
The gorges, three of them, at irregular intervals; land mass rising dramatically into the sky, shadows, we were delicately small with little purpose.
But still we could drown it all, the land and then the river itself. Prove that we can harness nature and fit it towards our own purpose.
In the name of electricity, to shine light and to keep warm, to tame the beast that called itself nature.
Industrialisation.
And that is close to where the tour shall end – at the recently completed Three Gorges Dam, the world's largest power station on the world's third largest river.