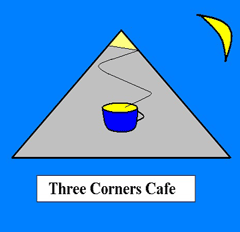 ASIA & CHINA - THE "KEEP ON SMILING" TOUR
LESHAN
"STATUE, STATUE ON THE WALL"
By the time I had arrived in Leshan, after a two-hour bus ride south-west from Chengdu, it was dark and I was alone.
But I had been duly warned.
"Early next morning you will be crushed. You feel alone now. Ha Ha. Wait till tomorrow. You will see."
And next morning he was proved right.
They had arrived with their creamy skin; shuffling and trampling, blocking and barging, waiting in a queue, conformists.
I tried to blend in.
Two thousand tourists, divided into tour groups of 40, there must be a way to hide at the back; avoid an entrance fee for the crossing of the divide.
But no; I must pay.
With my soul, for I was jacked up on the three cups of coffee I had consumed while waiting for the tour groups to arrive.
And I did not blend in.
And nothing could be done alone.
And now I was crossing to the other side, on crowded boat, above a river flowing freely, with a humungous Buddha carved into a cliff the target.
It was grand - no misnomer nor misrepresentation.
Other-worldly.
I could have been on a boat that allowed its customers to clamber ashore and climb the sides of its façade.
But that would have cost more.
And I did not blend in.
Instead the boat stood stationary, fighting the river current, allowing its passengers to take pictures without the need for a special zoom lens; through the through the eternal grey sky.
Before returning us back to the shore.
So we could all then move onwards; onwards towards another destination.