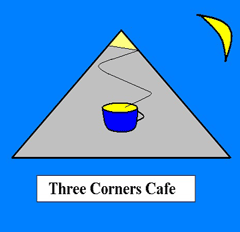 ASIA & CHINA - THE "KEEP ON SMILING" TOUR
DALI
"LOST BY THE LAKE"
I was now approximately 250 kilometres west of Kunming, in a town called Dali, population 110,000. A town centre surrounded by walls, situated between mountains and a lake.
I had two options; climb a mountain to marvel at the beauteous scenery below or drown in a lake.
I chose the latter.
I had spent the previous night, in a bar drinking beer, smoking pot, listening to another aged New Zealander, whispering in my ear about how the constant use of words was going to cause the destruction of the world; cause the earth to fill up and explode.
Frustrated I had simply replied "You should lighten up, smile more."
However I was now not inclined to take my own advice and made a bee-line towards the lake, where upon arrival I was offered a ride on a tourist boat for the equivalent price of four night's accommodation, in an abode with a shared toilet that smelled similar to cow dung.
I told the inquisitive tourist operator I would think about it, pointing to the seriously depleted brain within my head; then walked off.
Thinking, deep thinking, I took an unannounced detour, along a cobbled path, then through rice paddy fields, around prefabricated village buildings and finally through the reeds protruding from the shores of the lake; Erhai Lake, the seventh biggest freshwater lake in China, to be exact.
A dead end, the lake was vast. I would have to find another way, retreat, become ever more covered in mud, until my wanderings were rewarded and I did indeed find another pathway; a jetty.
Fishermen, untangling their fishing nets, looked up.
After that we followed standard procedure and protocol:
Ask me Mr Fisherman, using sign language, if I want a ride in your boat.
I will point to the village on the other side of the lake.
Nod Mr Fisherman and we shall agreed on a price at least twice my original offer.
I climbed into his thick, heavy, steel boat and Mr Fisherman set off, struggling to row against the current, the village on other side of the lake never coming closer.
Eventually after about 20 minutes the heavy, steel boat changed course, then changed again and again; until the direction of the boat had changed completely and we were returning back to whence we had come.
I resigned myself to my fate, resigned myself to standard procedure and protocol.
Back upon shore I thanked the fisherman and paid him his due accord. Then it was another walk, still alive and still covered in mud. Back through the rice paddy fields and around the prefabricated village buildings. Back to the walled town of Dali and back to my accommodation; the accommodation with the shared toilet that smelt like cow dung.