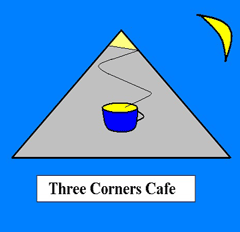 ASIA & CHINA - THE "KEEP ON SMILING" TOUR
KUNMING
"FOREIGN LAND IN A MODERN CITY"
It was an early morning ride to the edge of some Vietnamese border city. I was feeling slightly anxious, weary of the unknown. The minivan driver was unconcerned, abruptly stopping his vehicle, motioning for its occupants to disembark and unceremoniously pointing in a direction that said 'There is China'.
Following the direction of the pointed finger I found the border crossing, young Chinese border guards smiling, not prepared for catastrophe or chaos, unaware.
I was in my usual state of mind, clutching an onwards bus ticket purchased in Sapa, predominantly written in Chinese; I was confused but hoping for the best. Once through customs I presented my bus ticket to anyone who did not hold a gun and was pointed in the direction of a bus station, well within walking distance.
Reaching the station I was politely pushed onto a waiting bus by a young female conductor and then we were off … with everyone letting out a huge sigh of relief. I looked back to wave goodbye to Vietnam and the polite but pushy conductor. However I discovered she had disappeared from view and was instead sitting in a seat in front of me.
I looked around at the other occupants, Chinese and Vietnamese. I was the only westerner, alone in a cultural minefield carrying no knowledge of each other's language. I walked up the aisle to start a conversation with the female bus conductor, to build a rapport should I need her further assistance.
Unfortunately 'Kunming?' was the only common word we knew, the hoped for destination of the bus, 400kms north of the Chinese border, edging further north, creating distance from Vietnam.
I walked back to my seat, through the cloud of smoking passengers, and looked out of my window, pensively. Farmers were beginning to harvest their rice, the paddy fields on the hilly terrain awash with recent rain. It made me hungry, my stomach attuned to a bus stopping at every corner, the driver earning his Vietnamese sideline restaurant commission.
But this was China, dying in smoke; cigarette butts flicked into the aisle. No-longer would there be the winding course of the Mekong River. Instead it appeared we were on a direct route, ever onwards, churning the miles, ever onwards, towards Kunming.
******
7pm, dusk descending over the modern, clean streets of the Chinese city of Kunming.
It was a structure and a convenience, built for the bored, slaved office workers; chasing the yuan to be converted into dollar and used by the communists to purchase US government bonds.
It was a main thoroughfare, leading from the station into the suburbs, going nowhere beyond the horizon
Upon reaching Kunming, I was pointed in the right direction, finding accommodation in a high-rise hotel within the bounds of the central business district, nondescript.
Next morning I had to organise my tour towards Tibet. However I was informed by a tourist agency that a tour to Tibet from Kunming was prohibitively expensive and out-of-season.
"Come back in four months time."
My plans, formulated a few days earlier, now lay in tatters.
Instead I would be better off spending my day walking around Kunming, taking photos of pagodas and parks, until it was time to return to my hotel room for a beer.
Unfortunately I was unprepared and possessed no bottle opener.
But that is another story; involving a receptionist's shrill, screaming voice and the Swiss army knife of a security guard.
I can only inform you that the hotel's furniture was as presentable leaving as I when I arrived.
I promise.