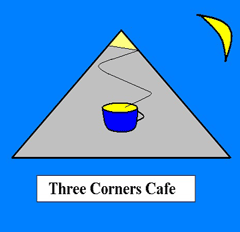 ASIA & CHINA - THE "KEEP ON SMILING" TOUR
SAPA
"WAILK THE TERRACED HILLS"
I was at the Hanoi train station, early evening and alone, the atmosphere eerily quiet, like the scene from a spy novel. I noticed, standing on the platform, a young boy, who approached and then formally struck out his hand, wanting my ticket.
About to hand the ticket over, I had second thoughts.
Why is a 10 year boy the conductor of a train?
Additionally, why is he not wearing a conductor's jacket or cap?
I pulled my hand back, looked suspiciously at the 10 year old conductor and was about to ask him if the train served any noodles during the course of the journey … but he was off, sprinting like a junior office clerk about to miss his free morning tea sandwich and once again I was left alone, bewildered.
There was nothing left to do but wait.
Waiting and waiting, until I eventually figured I was probably in the wrong place and likely to board a train bound for China. But that was meant to wait, for tonight I was booked for an overnight train to Sapa, an old French hill station, located in the northern reaches of Vietnam.
I looked at my ticket to double-check and then began wandering, eventually finding a group of Western tourists standing on another platform. I followed them onto a train and then found myself in a four bunk compartment with three Vietnamese. One of them was a tour guide and knew enough English to tell me that Sapa was in Northern Vietnam, but not enough English to confirm if this was the train bound for that particular destination.
Helpful, but he was suspicious. Something was still not quite right.
There was unease and tension in the air as I lay in my upper bunk, my head three feet from the ceiling. It was a tension, I felt, best ignored. So I turned my back on my fellow citizens and attempted sleep, while nightfall and darkness gathered outside.
An hour later, to the sound and motion of a moving train it happened. A knock on the door and it was discovered I was in the wrong bunk of the wrong compartment. A friend of the suspicious Vietnamese tour guide wanted his bunk back and outnumbered within a foreign land, I had to get up and out, without making too much noise; in the darkness with no light. I would now have the inevitable task of finding my own allotted bunk.
But, as the Vietnamese tour guide's friend formally informed me, I was indeed on a train headed for the tourist town of Sapa.
China could wait after all.
******
Arriving in Sapa, after a night sleeping directly underneath the compartment's air conditioner and waking with a stinging cold, I trudged up a hill to find a hotel overlooking the shrouded mist below.
The day was cool and damp, but the day after shone brightly as a tour group of four tourists left for a trek through the surround fields, accompanied by an official guide and a number of local females, dressed in their finest.
They showed us their tricks and were after tips but it did not bother.