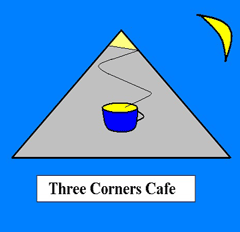 ASIA & CHINA - THE "KEEP ON SMILING" TOUR
HOI AN
"YELLOW IS THE COLOUR"
Everything was organised – walk out of the hotel at Nha Trang, hop onto a night bus and in the morning the bus will pull up outside another hotel at Hoi An.
I was trapped on the commission tread-mill; forgoing freedom and adventure for convenience.
After a short nap at my designated hotel in Hoi An, wearily, I walked the short distance to the tourist district. It was historic architecture, supposedly from the days when the city used to be an international trading port along the banks of the Thu Bon River.
After taking some photographs I walked across the river to a restaurant and bar.
It was just after midday.
By night, with a full moon in the air, the shops in the tourist district had lit up their lantern lights.
It was a guiding light back to my hotel.
******
Chapter 1
She stood by the edge of the window, the sunlight silhouetting the lean, sleek outline of her shapely body.
Black high heels, bright-red, figure-hugging lingerie and a necklace that told of a wealth and experience.
She must have spent fortunes and ruined the livelihood of many a man.
But there she stood before me.
It could only mean I had no fortune left to lose; nothing in the beginning and now nothing in the end.
My clothes lay scattered on the floor. My body was exposed, naked, lying face up; my hands tied behind my head and then attached to a brace above the bed.
And still she just stood there, mellon collie, refined sadness; steering out into the urban wilderness beyond the window frame.
I did not mind.
I was otherwise occupied; staring at the shape of her body, the shallow contours of her back and her deepening cleavage as she shifted her position, leaning predominately on one leg then, next moment, the other.
Forever wistful.
Then suddenly she sighed, emitted a short, sharp breath, tuned her head toward me and approached…