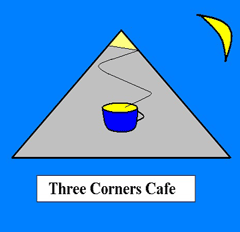 ASIA & CHINA - THE "KEEP ON SMILING" TOUR
HO CHI MINH CITY
"THE GREAT URBAN SPRAWL"
Once again I was getting ripped off on my currency exchange. This time it was the bank back home with its crappy fees on my credit card. I kept getting confused by the extra zeros on the 200,000 Vietnamese dong and was never withdrawing enough money at the ATM.
Next day I was going to a temple to pray and after that, to the Cu Chi tunnels to learn about counter-offensives. This night I was in a pub called Saigon drowning my sorrows, pissed off with my own ineptitude, drinking US$8 worth of bank fees.
Ho Chi Minh City, formerly named Saigon, was more urban sprawl and that is what I found myself amongst next morning as the tour group made its way to Tay Ninh, the place of the temple. It was an elaborate tourist experience, solemn, but I found myself suffocating. They had allowed us into their lives and I wanted to get out.
Back aboard the bus, the tour group leader, an old Vietnam War veteran (I think he had been a postman or something) was singing, showing us the bullet hole in his upper arm. It was a remnant of when it had snowed, he was bitten by a rottweiler, beaten by a broom and finally shot for singing on the job. But the mail still made it through…
Now we were at the Cu Chi tunnels, where the enemy had hidden in all the great Hollywood movies. For that was all it was - a plot, a ploy, something used to outwit us once again.
But this time there is no hiding.
"Pay your bank fees you arsehole or we will drop 10 tonnes of napalm upon you!"
Yes. The Western World capitalists had won in the end.
******
I was on a mission.
I booked an appointment with my cousin, New Zealand's finest capitalist, who owned an English teaching school on the outskirts of Ho Chi Minh City.
He told me to get a taxi ride to his school and that I should pay no more than 300,000 dong.
"That is a three with five zeros" he confirmed.
I asked about getting a bus and he replied in an email, with formal capitalist print, that said "FOR ONCE IN YOUR LIFE DO NOT BE A DUMB PRICK."
So I negotiated a taxi for 350,000 dong (that is a three with only four zeros), leaving early so as not to be late for my appointment.
During the afore mentioned appointment my cousin and I talked about capitalism and corruption, but to be honest my mission had been averted. I became more interested in his Vietnamese sister-in-law, who worked at the school.
Riding on the back of her motorbike to visit her parent's farm, with her long dark hair flowing into my face, all thoughts of capitalism and keeping further appointments flew free from my mind.
I was riding on the back of a motorbike about to meet her family and we had only met an hour previously.
I should have taken control, been the Eastern-oriented male, the master of the situation, the driver of the motorbike toward our destination with the female riding pillion passenger.
But let us just be serious for a while…